At the end of October 2012, we took pictures of one of the most beautiful Golf Mk2 in Serbia. The owner of this car is the president of "Club Golf Serbia", Aleksandar Garic who has invested a lot of effort and money into this project.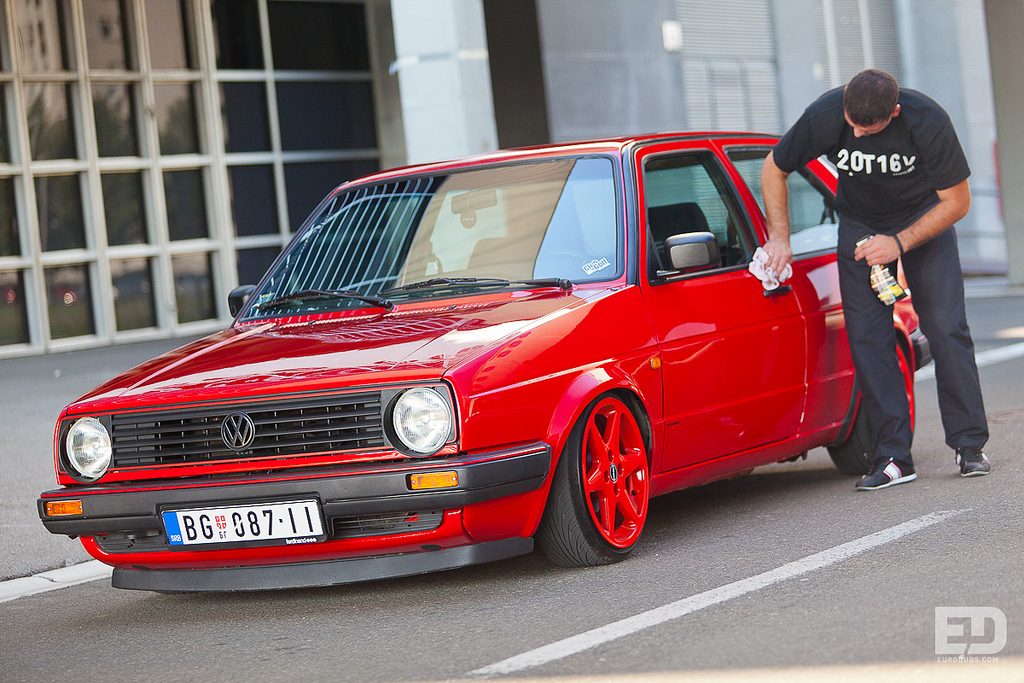 Aleksandar's project we noticed ad Worthersee, on local meets in Serbia, and finally organizes a photoshoot.
"Every nut and bolt has been replaced on this car. All plastic trim is new, inside and outside" Aleksandar said.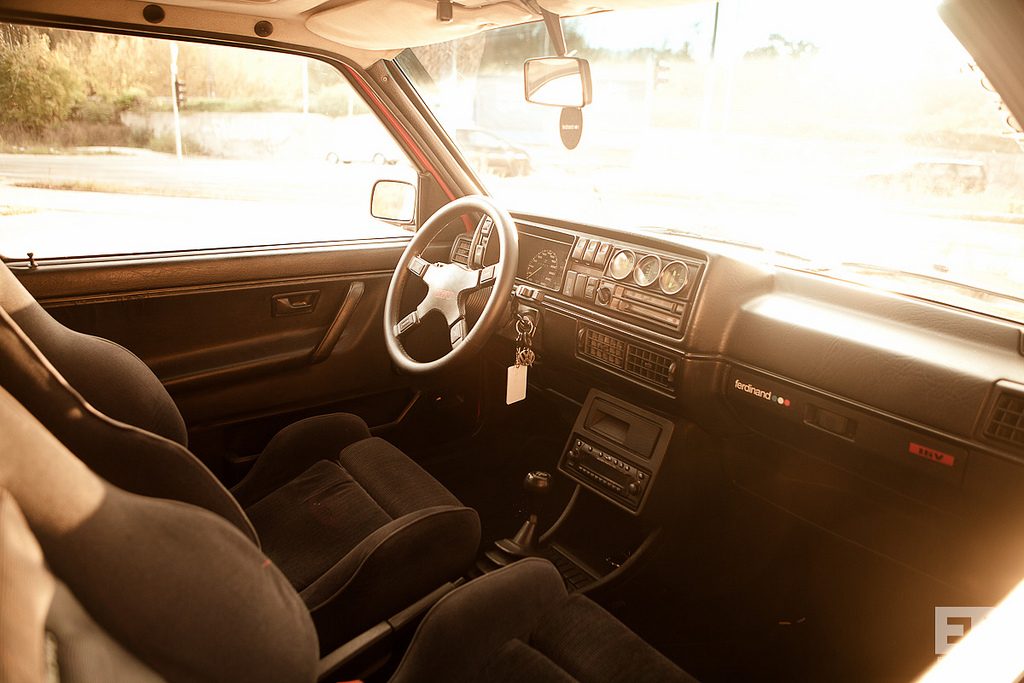 On the road it might look like a sleeper, but Recaro bucket seats, Votex steering wheel and few VDO gauges give it away, once you have a closer look. And yes, when we sat inside, it was as new, mostly factory condition. Not counting a sticker here and there.
What's better than an old VW Golf MK2 GTI, looking as new, dumped and on cool wheels?
If this VW Golf MK2 GTI, 16V wasn't stanced, on big wheels and stretched tires, one could think it just came out of the factory (few decades late).