Driving old classics brings special feelings. You either love it or hate it. Driving a car without latest technology, plastic trim cracking when going over potholes etc. That is all part of driving a Volkswagen Golf MK1 Cabrio, and Marko knows that well.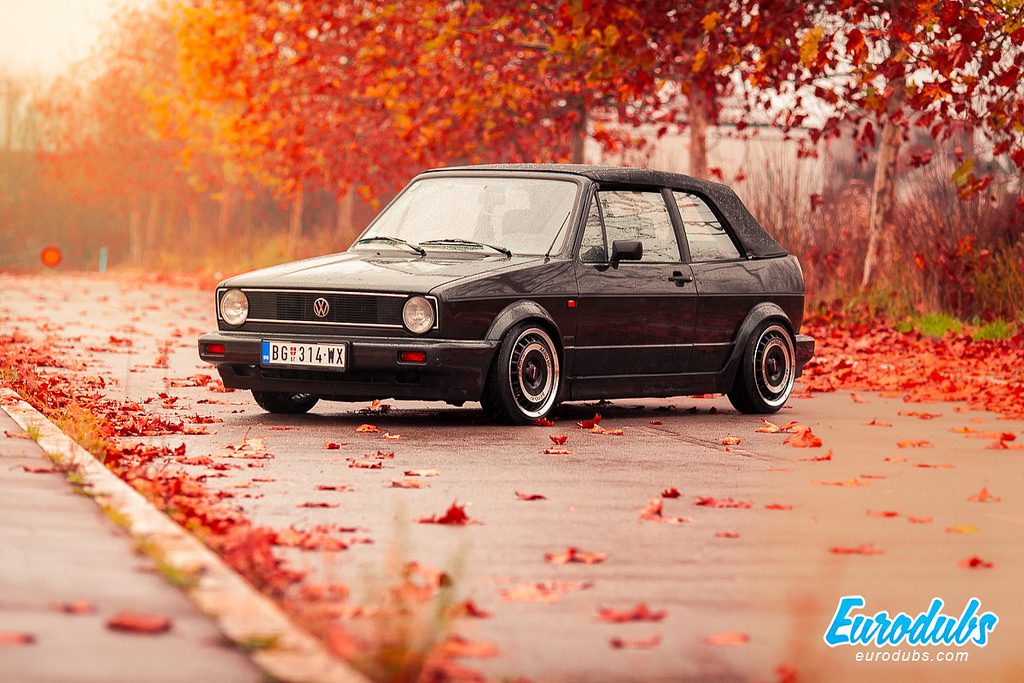 Well, Marko loves MK1 Cabby so much, he has 4 of them, and they are all black! Well just to prove he is not a man of one car, he bought a VW Jetta MK1 Coupe. That project was started this year officially.
Had to sell my first Golf MK1 Cabrio few years back due to a job abroad. Soon as I came back I bought another one. Actually few of them…
Yes, he bought four of them! All VW Golf MK1 Cabriolet in black.
Some of them ended up as part donors and some are being restored. This is the first one that he registered and is using as a daily driver.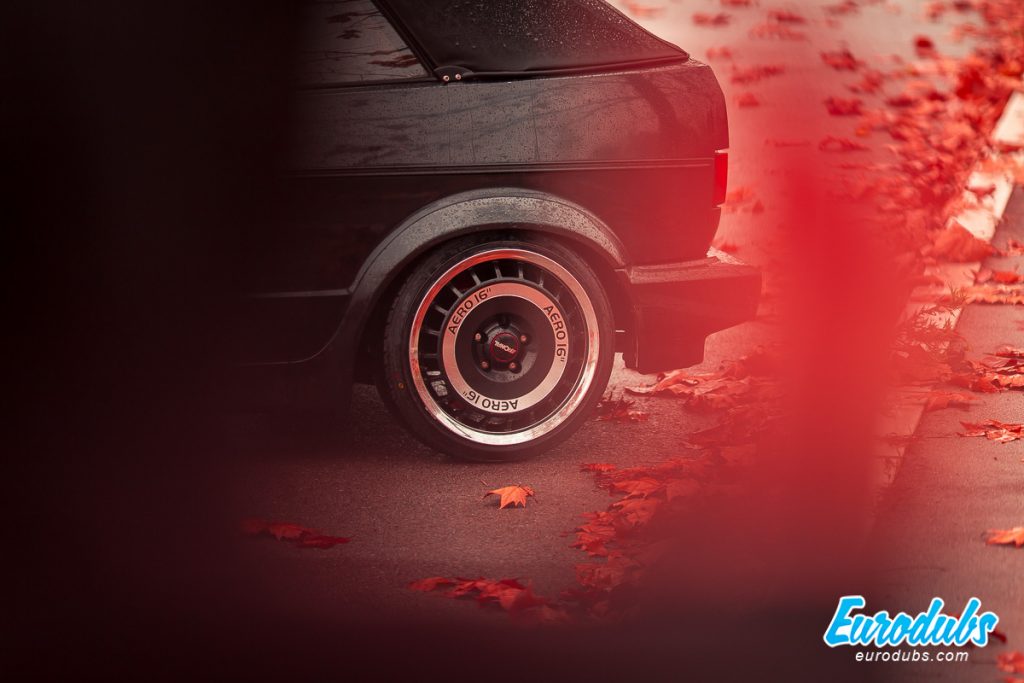 This VW Golf MK1 Cabrio is 1.8 (2h engine), with board computer, servo steering, electric roof and it is in original paint.
Like every Cabby, roof had to be replaced. He sourced out a new one from… turned out to be a really good one and made a huge difference. And the best thing the roof is electric! Haven't seen a lot of them around.
TA Technix coil-overs were first modification parts he bought, he just waited to get a decent set of wheels, before he lowers the car. Finally once Ronal Aero R50 came to Eurodubs Crew, he had his eyes on them. It did not take long until we decided that R50 are just perfect for Marko's Black Cabrio MK1.
Ronal Aero being 5×110 (PCD), 16×7.5, had to be mounted with adapters, which we happened to have in the garage. Fitment is near perfect. Once it is ready for "more low", fitment might need slight adjustment. Once Marko is done with lowering of his MK1 project, we guess it will not be a daily any more.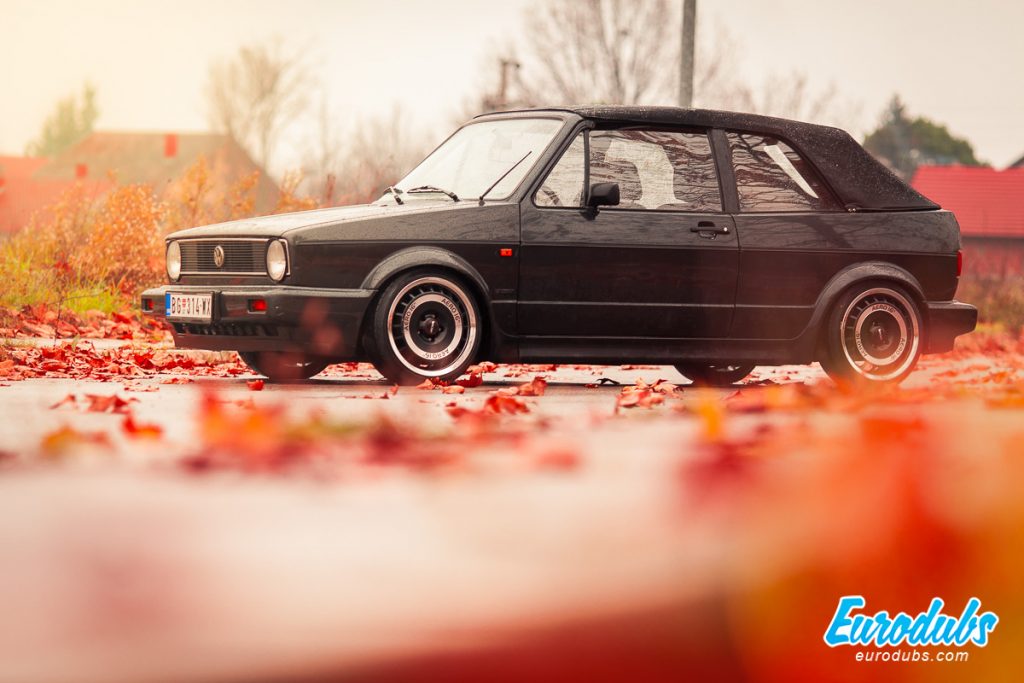 Project plans for 2018 are to source out some interior trim replacements, get it ready for paint and as he said, he might go from Static to bags, if the budget allows all that in 2018. He loves how the car looks on Ronal Aero 16 inch wheels, but Marko's always wanted Intra Koala or Ronal Teddy Bear wheels on one of his cars, but that was not an option since they are small, 14 inch the most.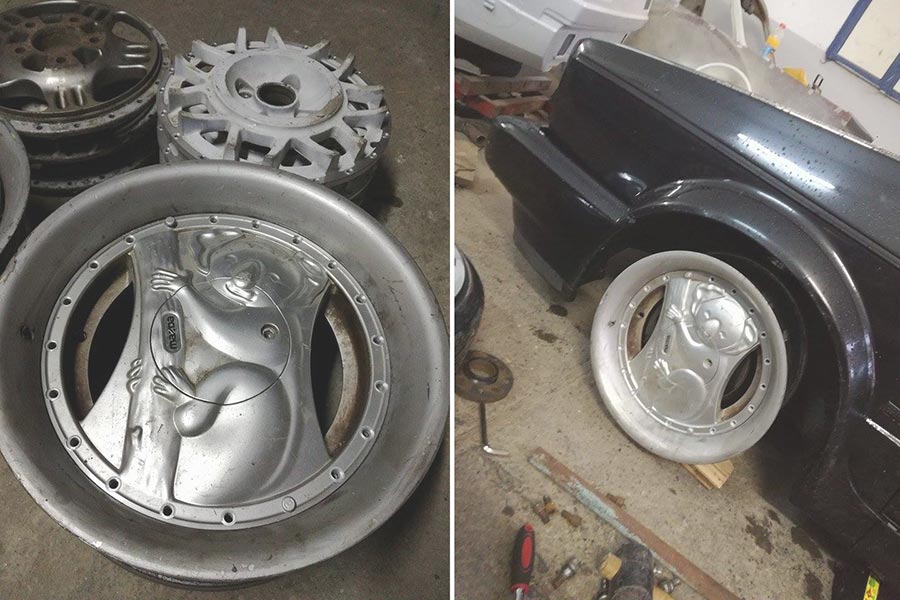 But, since we work with guys from Sick Wheels, they made that possible. Marko found a set of Intra Koala 13″ wheels on local classifieds, the next moment they were off to Sick Wheels workshop, to be turned into a set of 4 custom centers that would fit in another BBS 2 piece wheel set that we had laying around the garage. They are now being stripped of paint, and will be polished.
New chapter, new wheels! BBS E52 mounted!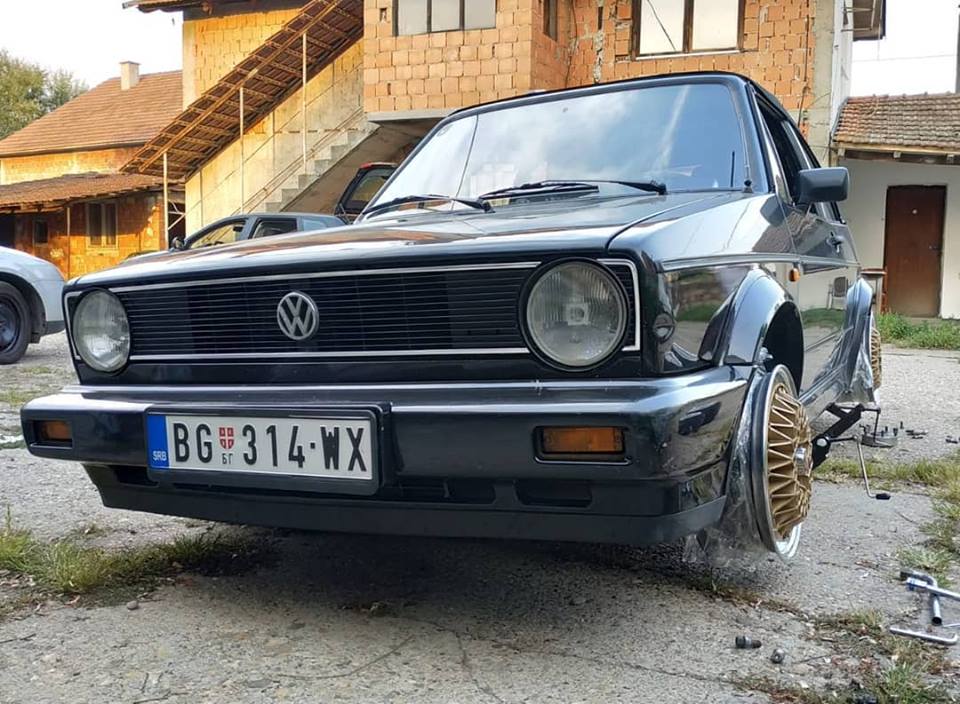 These BBS E52 wheels have been built by Sick Wheels. Now this car needs just a good paint job and it's ready.