By now, you are used to reading about good cars from the region. This Volkswagen Passat B5.5 is good but it's not from this side of the world.
This Volkswagen Passat B5.5 (2003) is a project by Neven Baljak from the United States, which he owned since it had 34,000 miles on it. At the very beginning, Neven replaced the car with wheels and a mask without an VW emblem.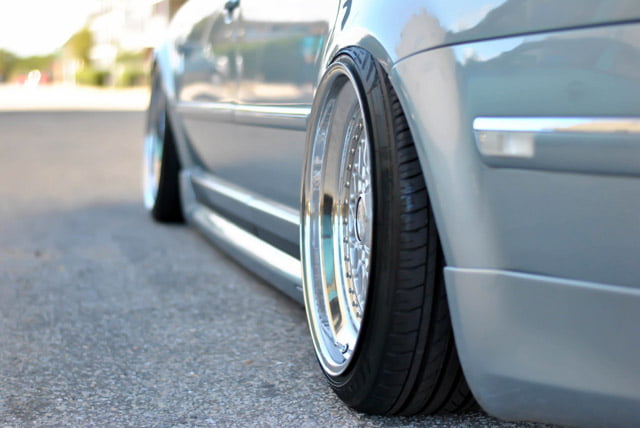 It did not last long, these changes were not enough, the car had to go low. Firstly, H & R springs were mounted, which was not low enough, so the stock shock absorbers were replaced with coilovers. Soon came the first work on the engine:
I wanted the car to be a little faster so I added a Dahleback racing chip and a diverter valve.
Soon after, the whole exhaust system was replaced. The Votex body kit followed, which required the change of the wheels, because these two things did not match. Neven decided that Stern 19″ was a better fit, with the Votex body kit.
The interior of the car was still the same, so I decided to refresh the leather seats from the Passat CC.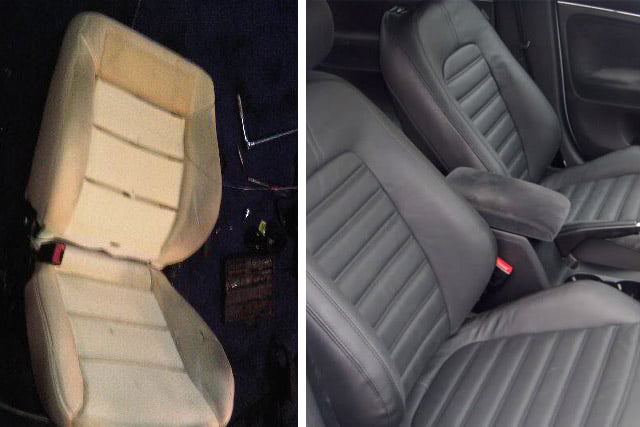 Like most of us, with the "diagnosis", Neven wanted to drive his Passat even lower. So next logical step was to get an air suspension and make Air Ride from his lover.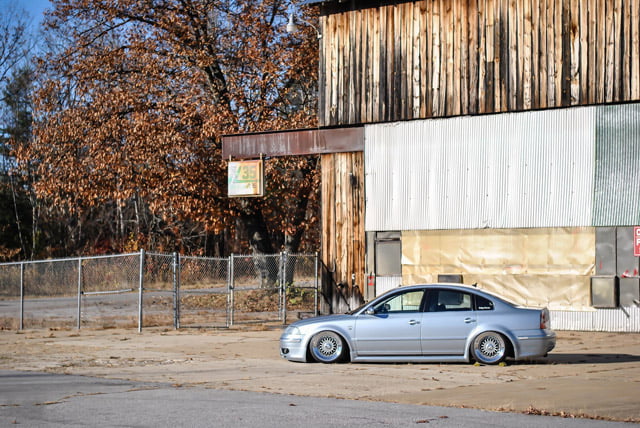 With the help of his friend, Air Lift System was installed in few hours and the car was on the ground the same day. Efficient team they are!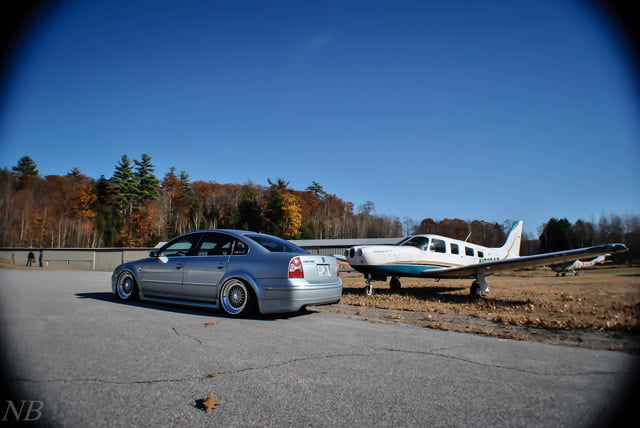 Boot was reorganized with the sound system, and with that the outer appearance was complete. Car, in his opinion, was still slow. The decision fell on the replacement of the entire turbo system. He decided to go with the T3 / T4 60 Trim Garrett turbocharger.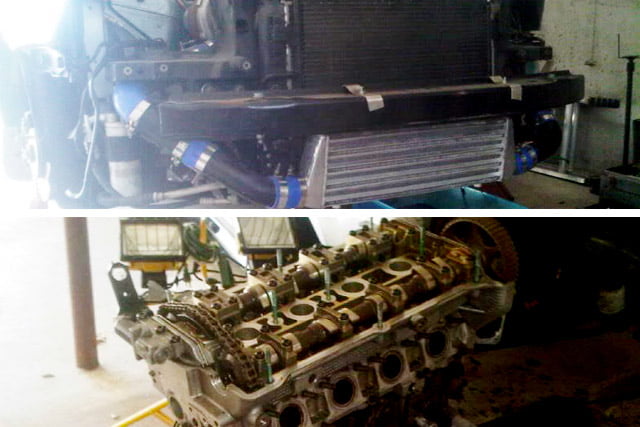 This did not turn out to be the best solution. The third piston did not withstand the boost, so the engine block was broken. Neven soon found the second 1.8T engine and then the real job started, with "performance" parts. The engine was opened, pistons replaced, bearings, an oil pump and all engine gaskets also. The already mentioned turbocharger has been transferred to the new engine, and the 3 "Eurosport exhaust system has been installed.
The time came for new wheels, and a chance to grab the popular BBS RS 18″ emerged soon. Very rare in that size at the time.

Interior mods
Passat CC seats conversion
42DD LED lighting
W8 Chrome door card inserts
VDO Boost gauge
B&M Short shifter
MOMO shift knob
MOMO shifter booth
JVC DVD player with ipod adapter
1000 Rockford Fosgate amp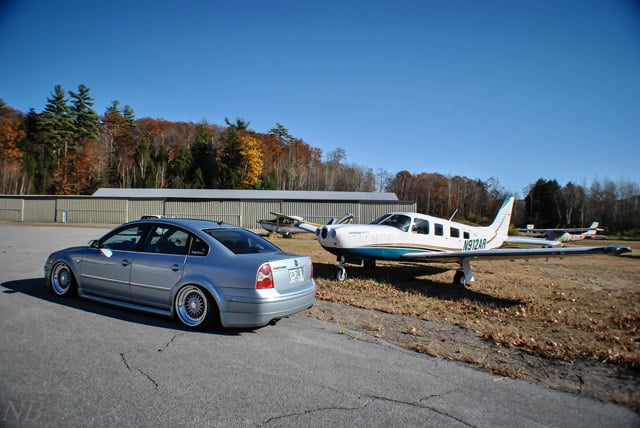 Exterior mods
Votex fron bumper
Votex side skirts
Votex rear valance
Shaved front license plate holder
Color matched head lights
LED side turn signals
Clear bumper markers
6K hid low beams
3K yellow hid fog lights
M3 style lip spoiler
Shark fin antena
50% window tint
Suspension and wheels
18×9.5 ET13 BBS RS wheels
215/40 front and 225/40 rear tires
15mm front spacers
15 mm driver side rear spacer
7mm custom pass side rear spacer
Air Lift slam series front struts
Aur House 2 rear bags
Shortened D-Cup rear brackets
3/8 air line
5 gallon air tank
4 half inch manual valves
Front-back only and no side to side
Custom switch box in built inside arm rest
Easy street dual needle gauge
Tank pressure gauge in trunk
400C compressor
Notched strut towers
Raised trunk with 10″ sub box
2 farad capacitor

Engine
T3/T4 60 trim Garrett turbo
Custom built to order with 360 degree bearing etc…
3″ down pipe
ATP exhaust manifold
3″ euro sport exhaust
38mm Tial waste gate
Screamer pipe and open dump
Greddy BOV made into recirculating valve.
2.5″ FMIC Piping
Manual boost controller
IE rods
JE pistons
All new gaskets
New oil pump
Coated bearings
Emissions deleted
SAIP deleted
Second O2 sensor written off
3″ MAF housing
3″ custom intake with filter
IE breather block off plate
SPEC stage 2+ clutch kit
SPEC 15 lbs flywheel
Walbro 255lph fuel pump
630cc Injectors
Integrated Engineering coil pack adapters
FSI coil pack conversion
NGK BKR7 plugs
Unitronic BT software
QUIFE 5 spd tranny