This year (2019) will be remembered as a milestone by Club Golf Ile De France members, and all that attended VW Days 2019 because it was 20th VW Days meet in a row.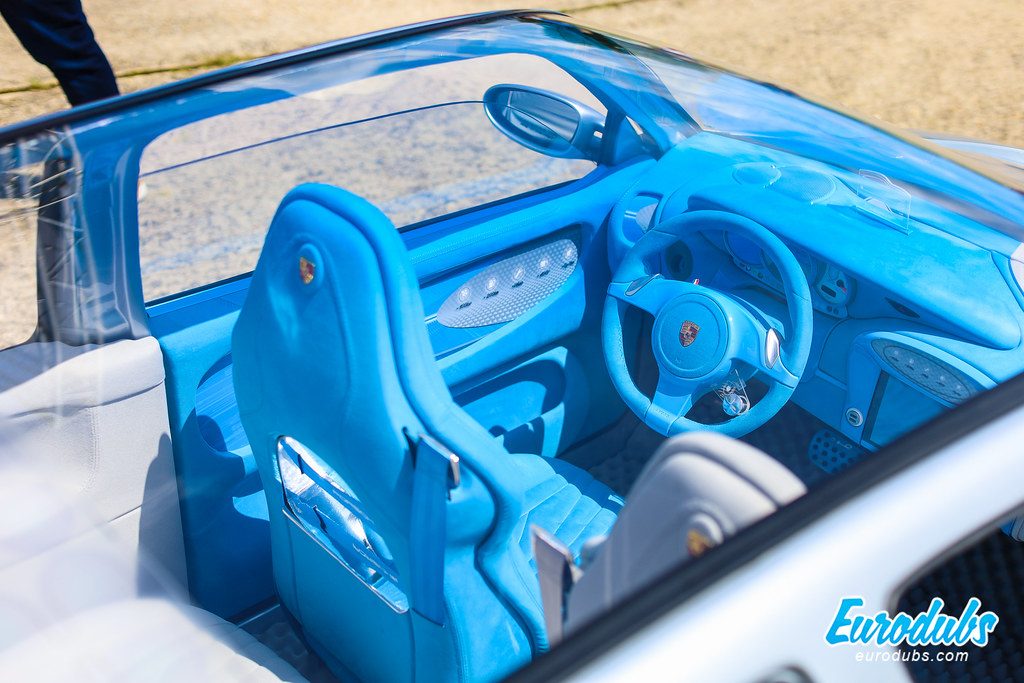 We fell safe saying this is the biggest VW Show in France and further probably. Hundreds of cars handpicked, attended Show & Shine section and thousands of Volkswagen, Audi, Seat, Porsche cars inside VW Days former Clastres airbase, in Séraucourt-le-Grand.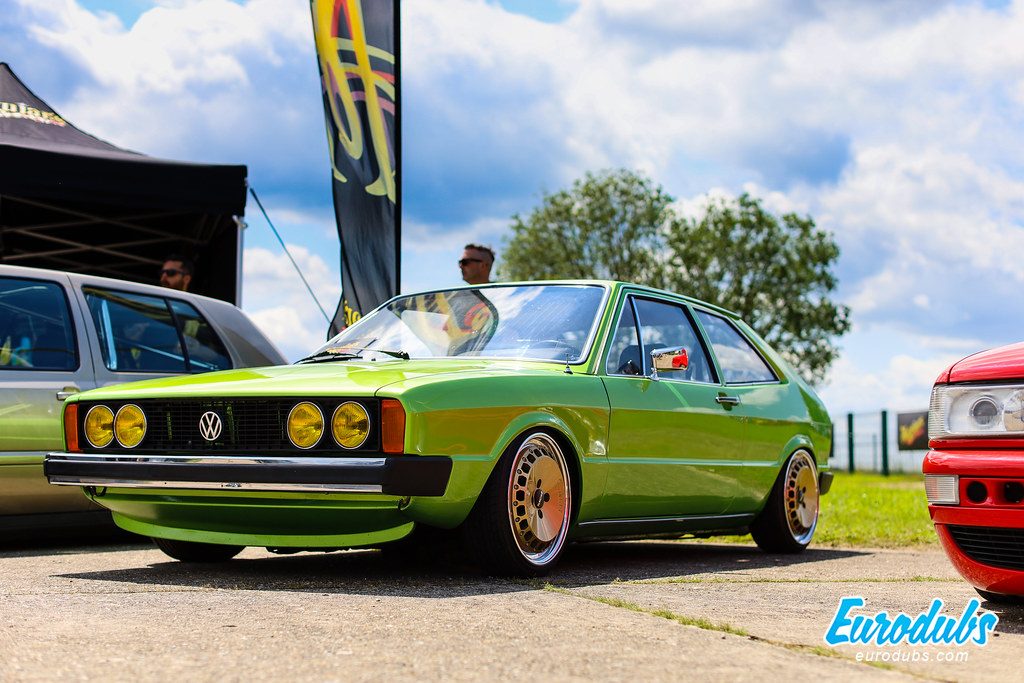 One of two, VW Scirocco MK1 at Show and Shine. Rare VW to see and one of our favorite models.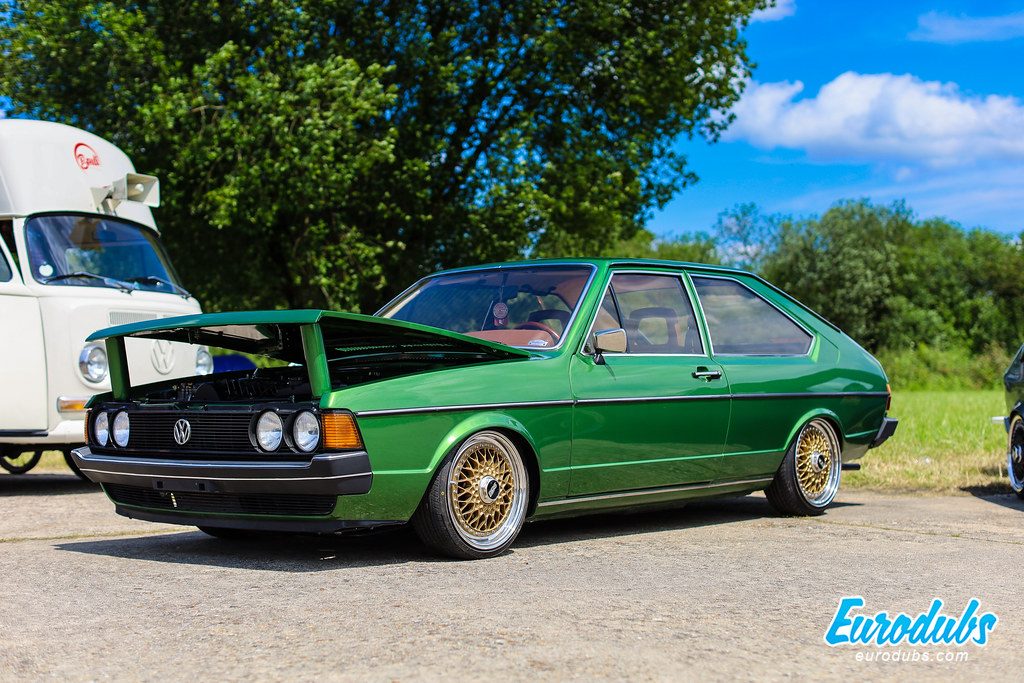 To stay on the topic of rare models. Passat B1 Coupe – Typ 32, even more, rare to see at shows (haven't seen any on streets). We also saw just one at Worthersee. That makes it another favorite of ours. We're glad we had an opportunity to see this project car live, in person.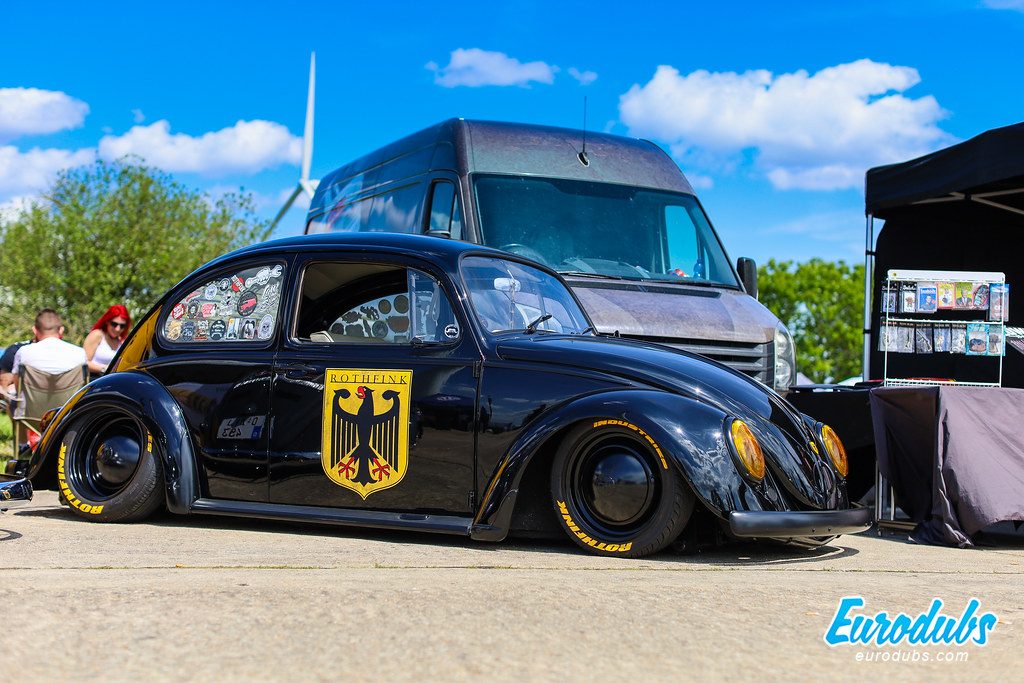 Great old-school VW Beetle (VW Bug), black and yellow racing theme, we love it. VW Beetle t-shirt!
VW Golf MK2 Rallye and BBS E52 split wheels is a winner combination. You either love it or don't.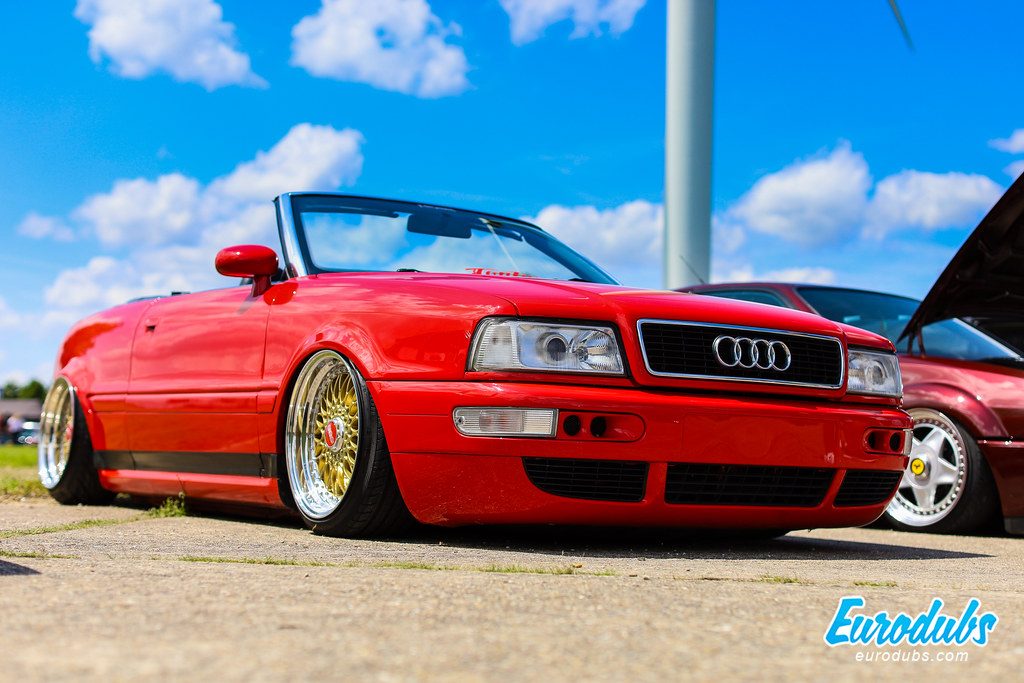 Great looking Audi 80 Cabrio with Porsche seats, on deep dish BBS RS in gold. Nicely put together.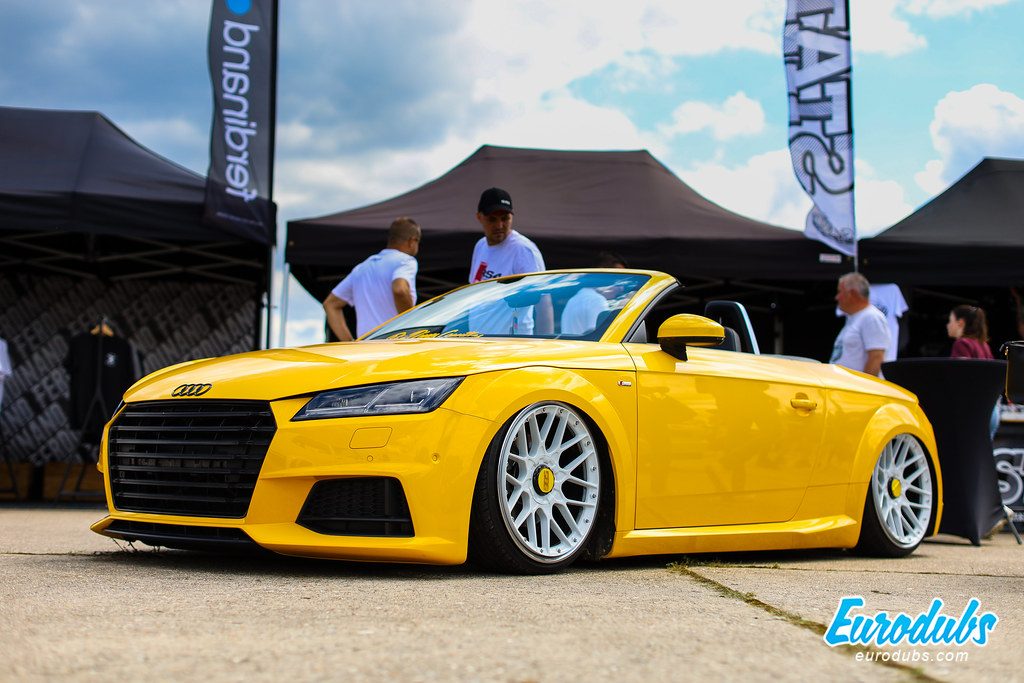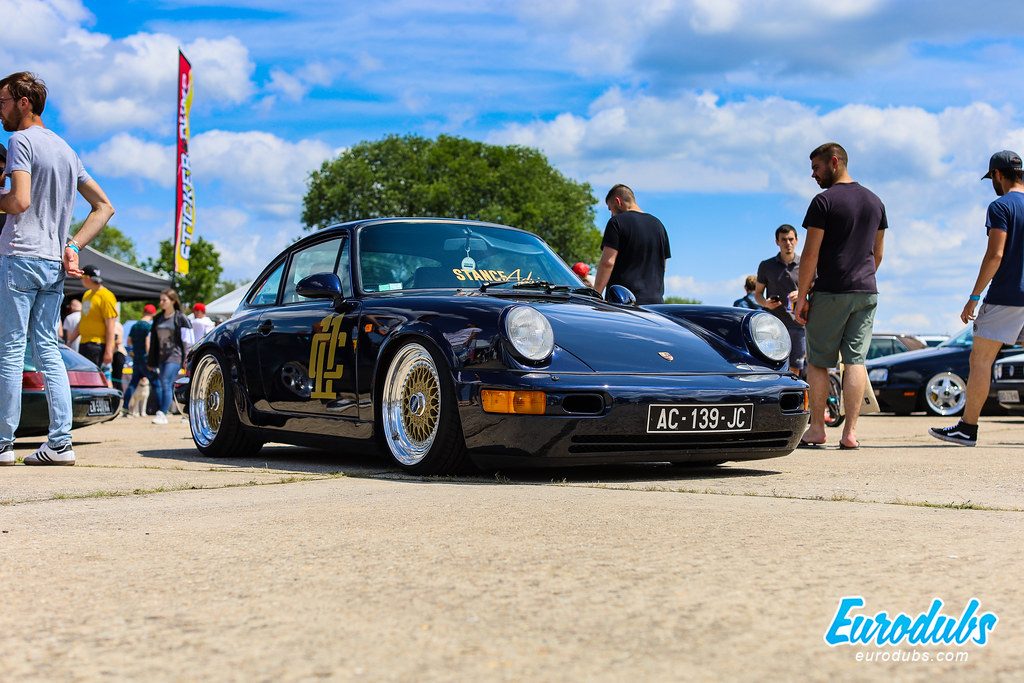 Vlad's Porsche 964 on BBS RS 18s looking great as always.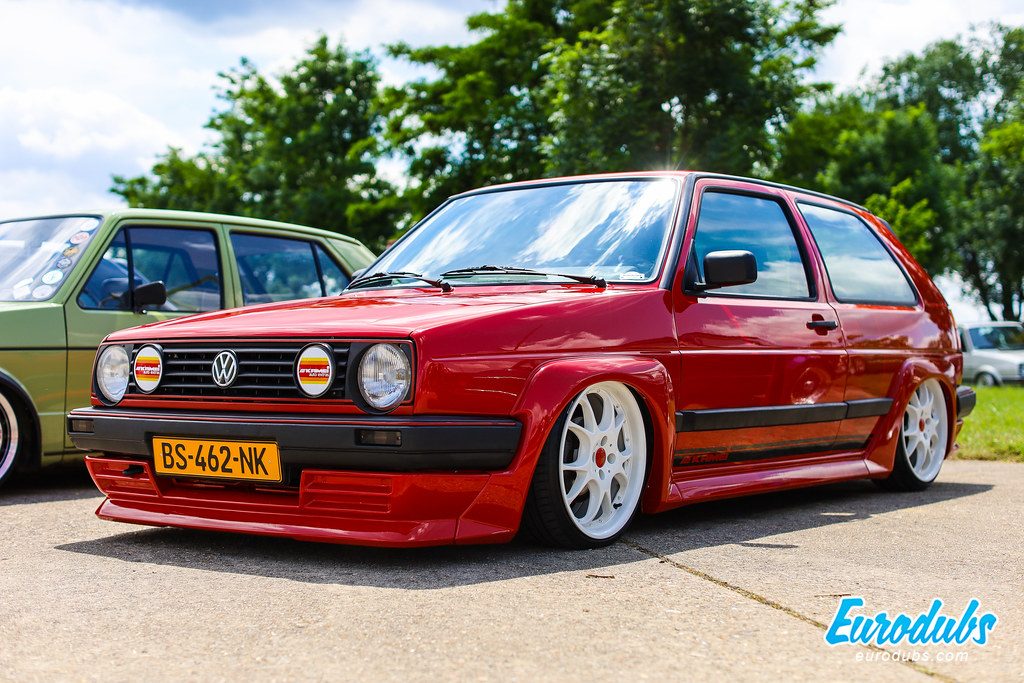 Red Golf MK2 with a full Kamei body kit.