The Golf (Typ 17), Volkswagen's first generation Golf (MK1), a front wheel drive, water-cooled family and an icon. A car that was designed as a successor to even more popular Volkswagen Beetle, was presented to public in May 1974. People in United States met it as a Rabbit, Caribe in Mexico and a Citi Golf in South africa.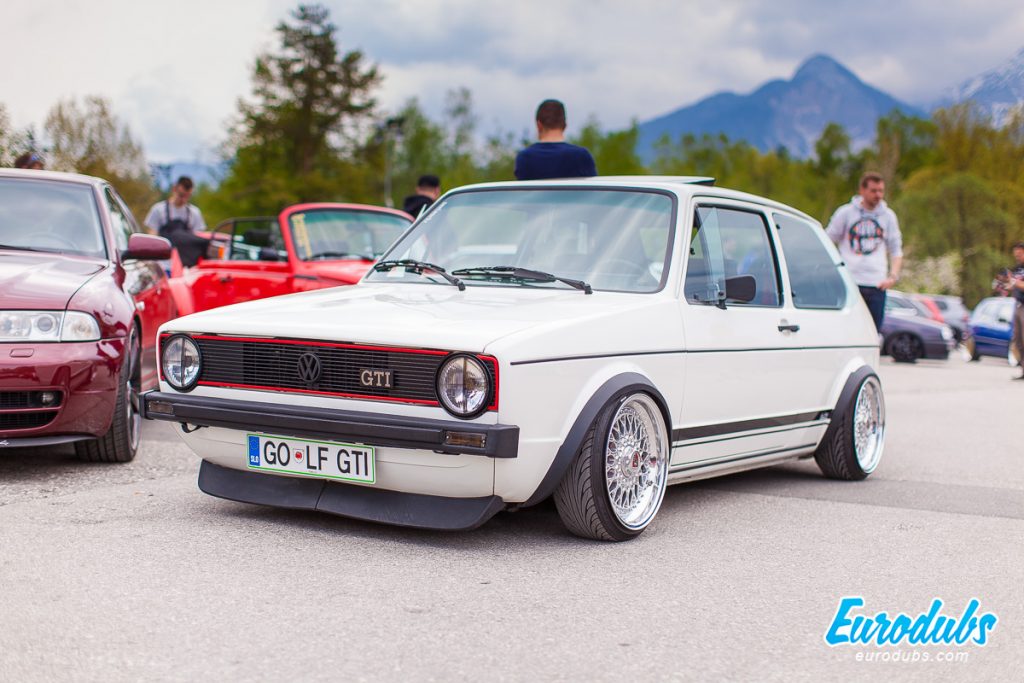 Volkswagen Golf MK1 GTI from Slovenia, dropped on BBS RS 16″ wheels – by Luka Talijan
Golf GTI, most popular with youth and enthusiasts, was released as a sport model (1975-1983). Volkswagen had a straightforward plan; to transform an economy, family car that was gaining popularity and upgrade its performance, but keeping its practicality of a hatch car. Later on, Golf MK1 GTI was declared third best car of the 1980s.
Cabriolet model of a Volkswagen Golf MK1, by Marko Ivkovic from Belgrade. Rolling on Ronal Aero 16″ wheels.
Golf Cabriolet, or Typ 155 (Rabbit Convertible in America) was introduced in 1980 and was produced until 1993. Built completely at the factory of Karmann. Volkswagen mage the engine, suspension, interior, and sent it to Karmann for an installation. Cabrio has a reinforced body, transverse roll bar and higher level interior. Also, narrow rear lamps were kept, same as on the standard Golf, prior to 1980.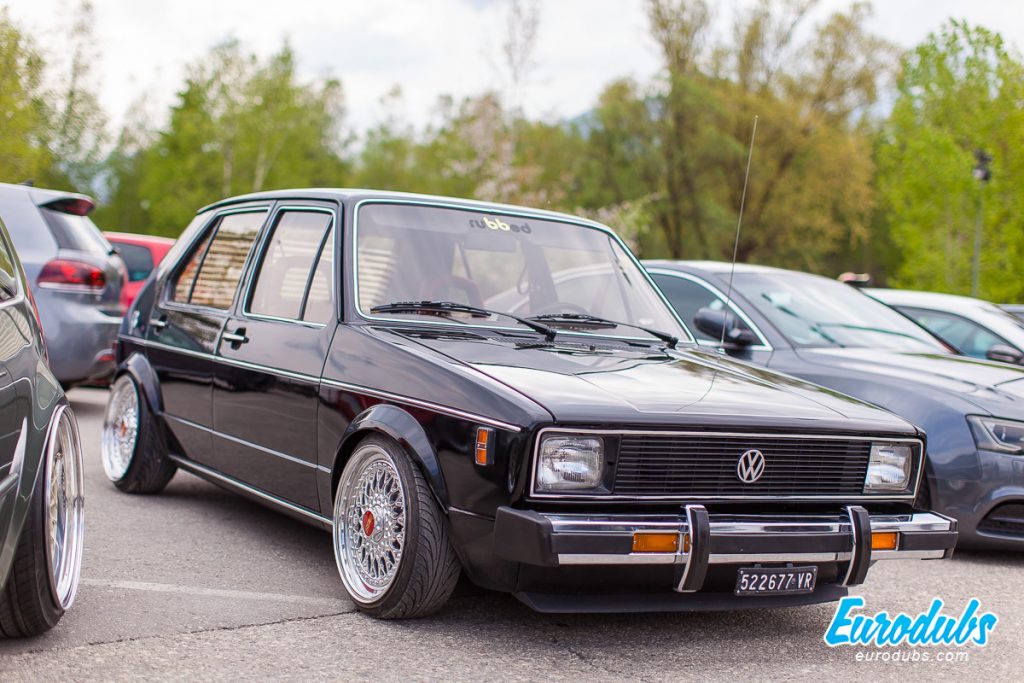 US Spec Volkswagen Rabbit MK1
Easy to notice the differences; square headlights, bulkier bumpers and side markers are the most obvious differences from it's European brother. All there because of US regulations. Usually hated in US, but because of its rarity now, extremely desirable in Europe.
Swallowtail model that we shot at Faak Am See (Worthersee)
Popular and extremely rare is a Swallowtail model, recognized by the unique shaping between the taillights. This model was only made in 1974 and 1975. They were different from others by the "swallow tail", smoother hood, chrome parts (mirrors, bumpers, moldngs) clear rear windshield, antenna on the a-pillar and so on. Read more about these differences.
Low and Slow, with ultra low profile tires on OEM VW T5 wheels.
These days at meets you will see them mostly stanced (lowered a lot) on big wheels (16″ or 17″) with ultra low profile tires. The Green golf on top image has tires 165/30/17. Looking at it from the side, it is hard to even notice them.
Volkswagen's MK1 pickup option called VW Caddy
One of our favorites is the Volkswagen MK1 Caddy (Typ 147), a pickup (mini) truck released in 1979. European models were built in TAS (Sarajevo) from 1982 till 1992.
Rolling shot of Djurica's Neon Lime Green Volkswagen Golf MK1
Racing wheels, BBS E52
Racing wheels have been really popular for the past few years. Ronal Racing, BBS E50 and BBS E52 especially along with more accessible BBS RS. Winning combination (as on the photo above) has been 17 inch, 6.5 or 7 inch wide, desirably with ZERO LIP (0″ outer lips of the 3 part wheels). For that size, you had to get a narrow tire, like; 165/40/16 or 185/35/17. Some went to extreme with 165/35/17.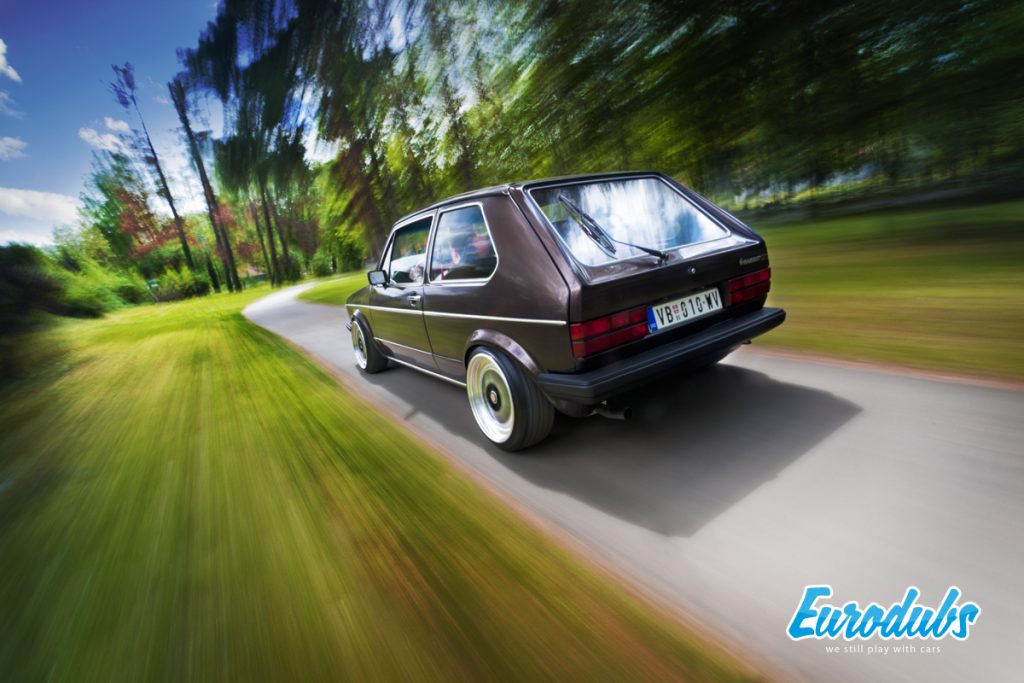 Rolling shot of Vladimir's Golf MK1 with 1.8 KR 16V with carbs
Videos we made with VW Golf Mk1
This is our photo collection of Volkswagen Golf MK1. Enjoy it!