His name you probably read on our web site few times, usually on the end of our photo coverage posts, where we mention him as a photographer of photo coverages we post regularly. In this post Dragan has a differen role, we feature his Škoda "SupAirB". Oh yeah, he took the photos too…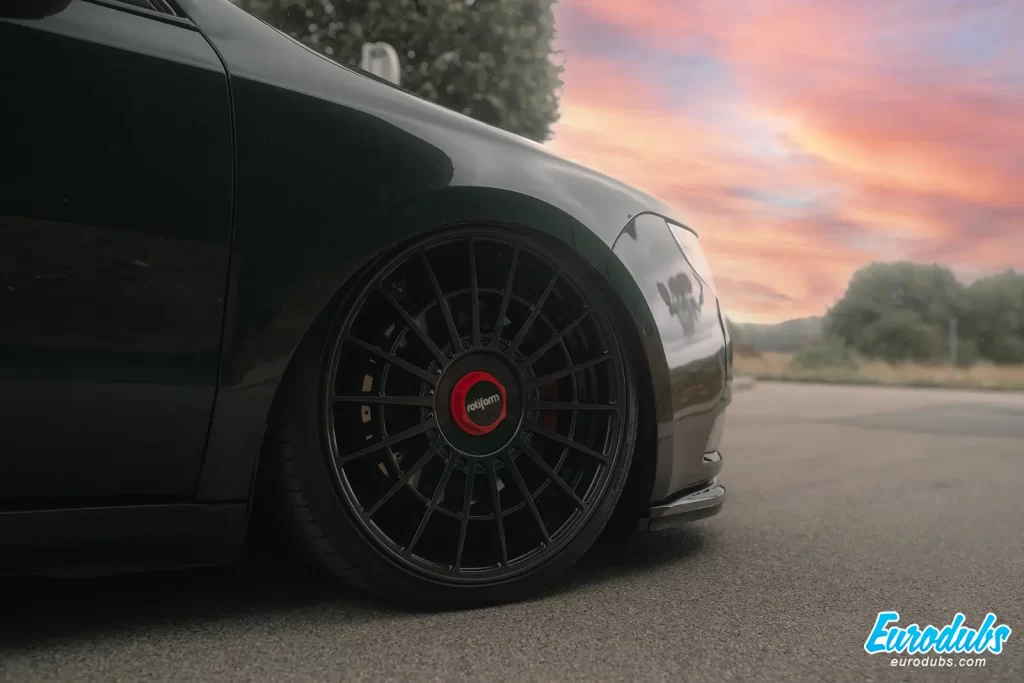 Dragan and his Škoda are based in Vienna, Austra and has been visiting European events in past 10 years, taking great photos for our website. Since early years he is in love with modified cars, especially with Opel Calibra, hence his nickname "Calibra", which he owned earlier. Now as a family man he drives Škoda Superb, modified Škoda SupAirB.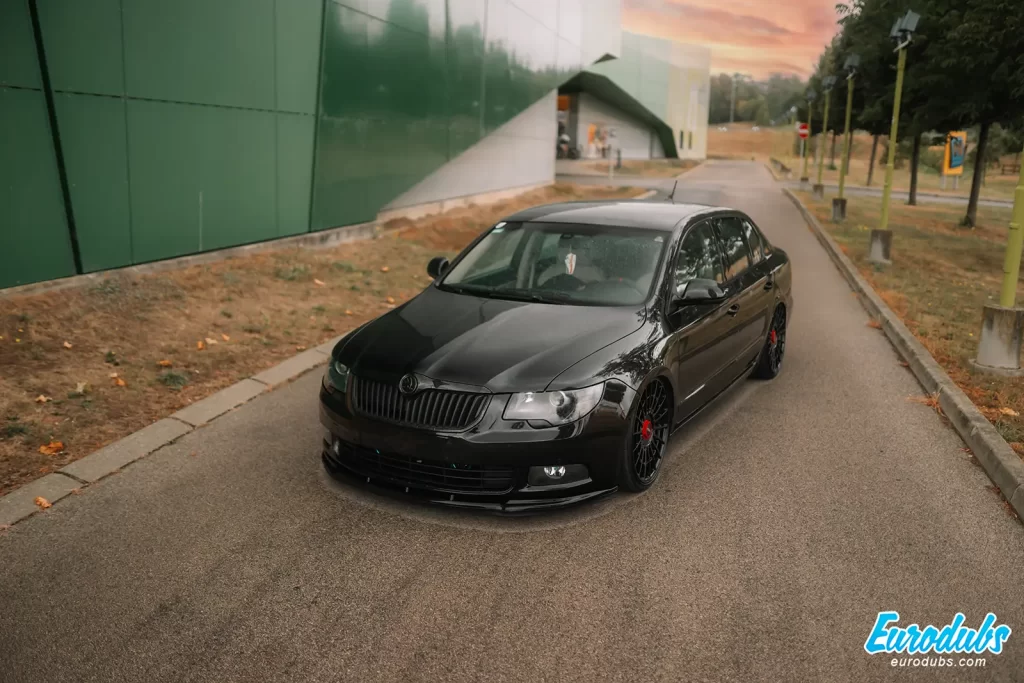 Not a usual car for a guy with roots from Balkans. He chose Škoda Superb for his daily (he was assuring his wife), instead of a BMW 5 series, Audi A6 or Passat R36… he new he wanted a VR6 and found stock Škoda Superb 3T 2009, with a 3.6l VR6 engine, 4×4, 6 speed DSG with 256hp. Not so popular but as he said, comfortable ride, before he started modifiing it the next day he bought it…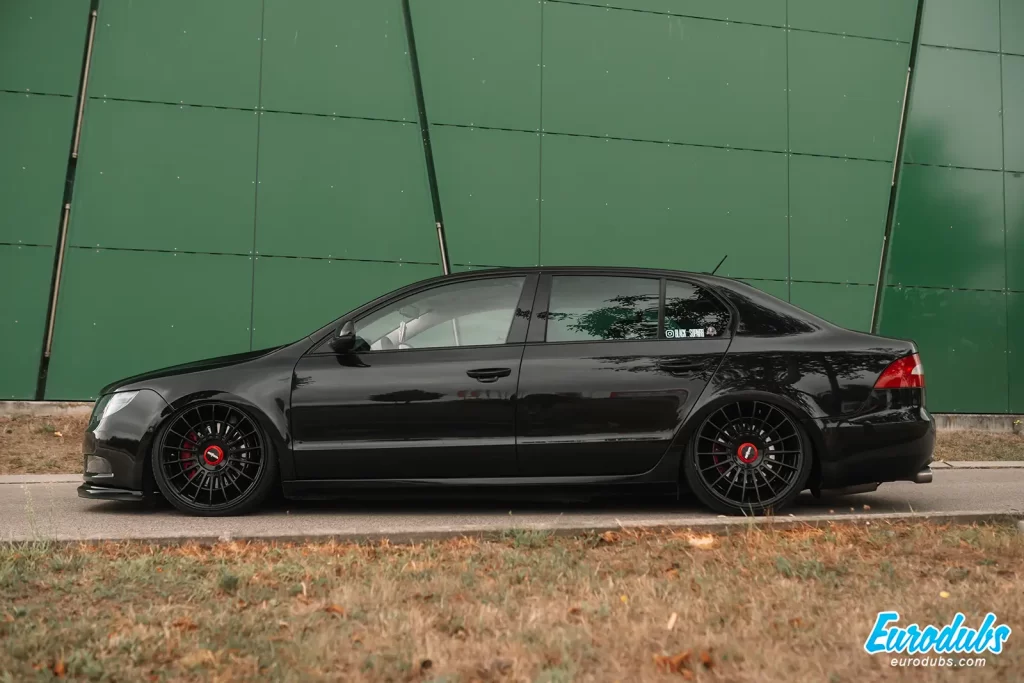 First modification were wheels, GTP 043 R19, quickly replaced with Messer ME11-1 R20, and now Rotiform LAS-R 20×8.5 as the SupAirB was crying for bigger wheels. With those wheels Škoda had to be lowered, and it was. With TA Technix suspension on and AirLift Performance management.
Being a VR6, sound his Škoda was producing was very low, 72db at most. So he installed Friedrich Motosport exhaust system, which ended up producing too much for the Austrian law, producing 10db more than 3db tollerance that is allowed in Austria.
Since it stopped being just a daily, Dragan discovered Škoda Tuning and Kopacek shops, and quickly ordered and mounted Maxton Design front lip, rear bumper difusor, duck tail, dynamic indicators for side mirrors and few more small interior and exetior modifications.
Right then Dragan decided to go with the "all black" look and wrapped all chrome in black vinyl, and Forged Carbon hidro dipping. He is also planing to swap these for real Forged Carbon trim soon.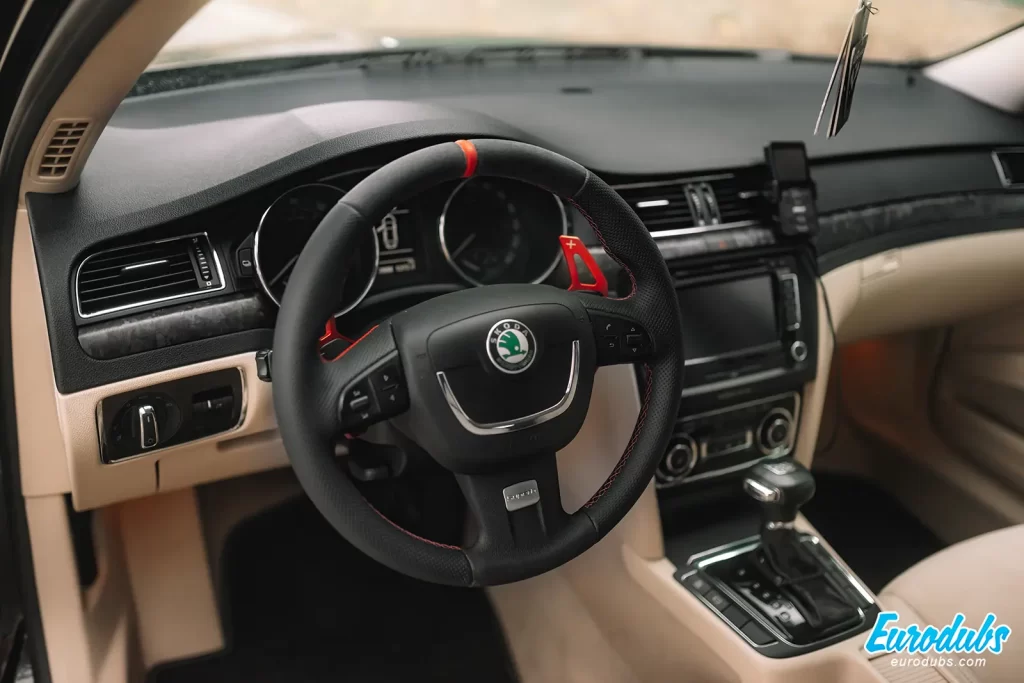 SupAirB's interior is originally mahogany, now wrapped in matte Forge Carbon vinyl. Steering wheel was redone with combination of perforated leather and alkantara, stitched out with red thread. Oh yeah, red DSG shifters had to be added 🙂
All lighting was replaced with LED and Ambient Sky Star Light headliner was installed.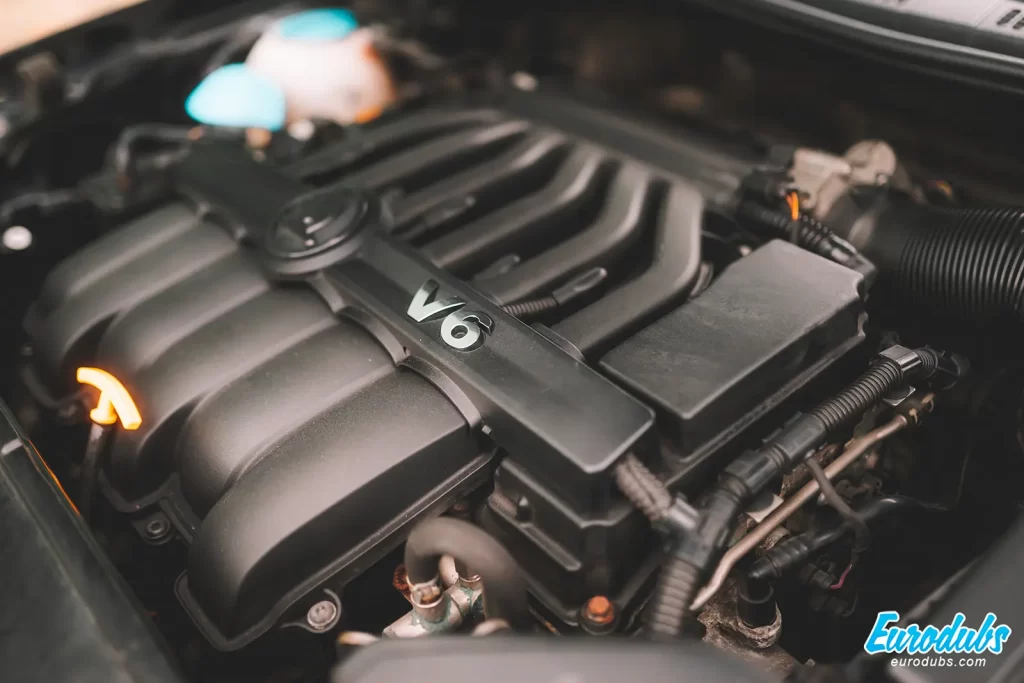 Engine modifications just started. Stage 1 remap and Pipercross sports filter were installed, so the car now has 283hp and 420nm.
As Dragan says, plans for 2023 are to widen front fenders, tone down rear lights, install flaps on the end exhaust system, replace stock carpet and headliner with black one, and he has an Idea for the new wheels…
Dragan also hopes Austrian police will not read this posts, because they have a lot of reasons to take down his number plates, AGAIN!