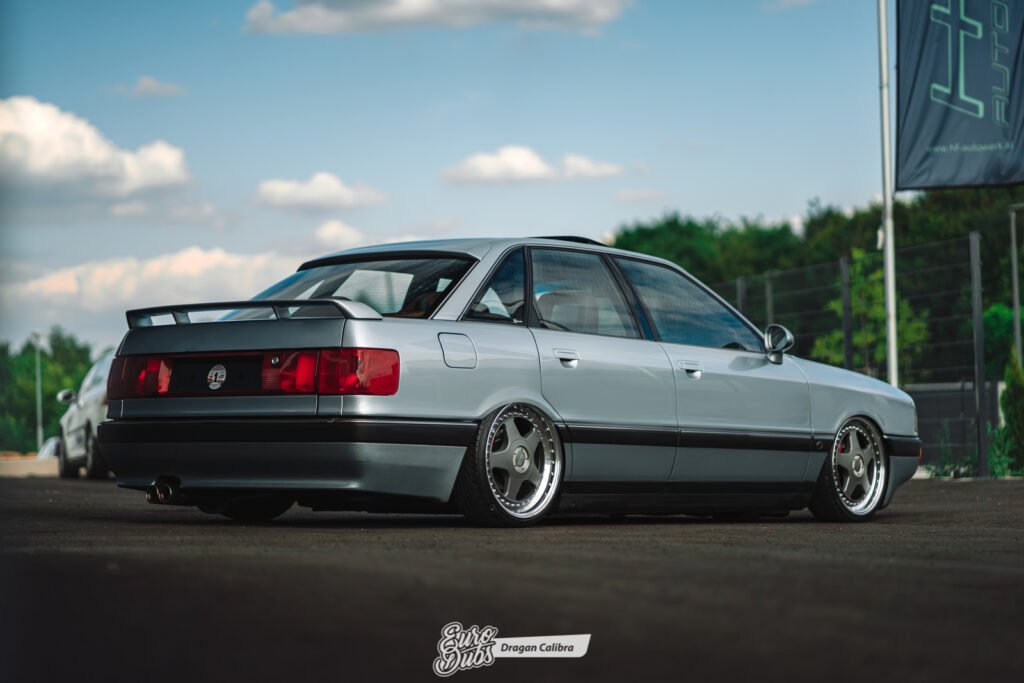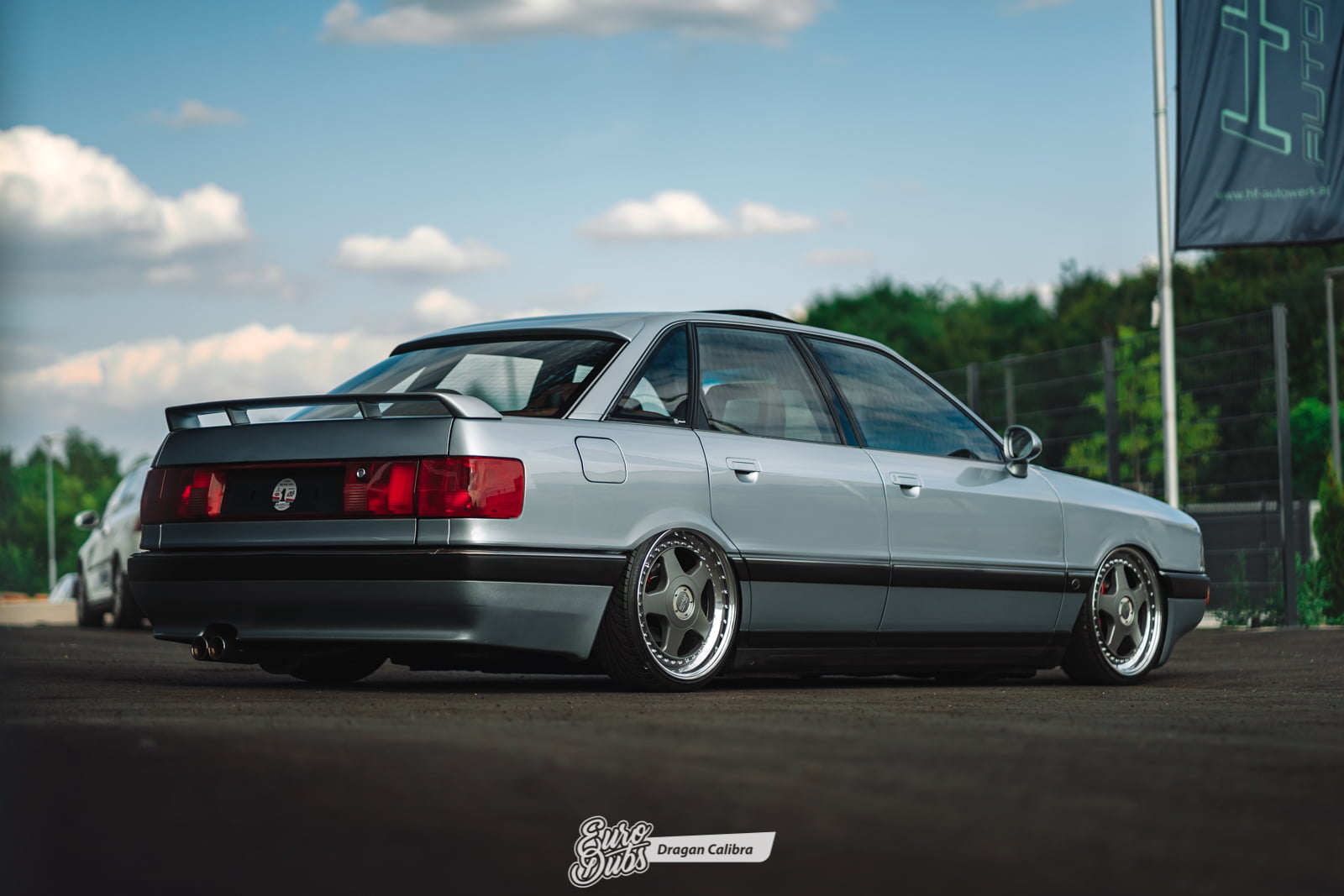 This hot sedan is owned, driven and built by Robert Klima. Glacier blue metallic, 1989 Audi A90 B3, dropped by GAS AirRide with AirLift Performance management, on 17″ OZ Futura wheels in gun metal.
Robert's Audi A90 is run by 5 cilinder, 170ps engine. One obvious change Robert made to it are side mirrors from Audi RS2.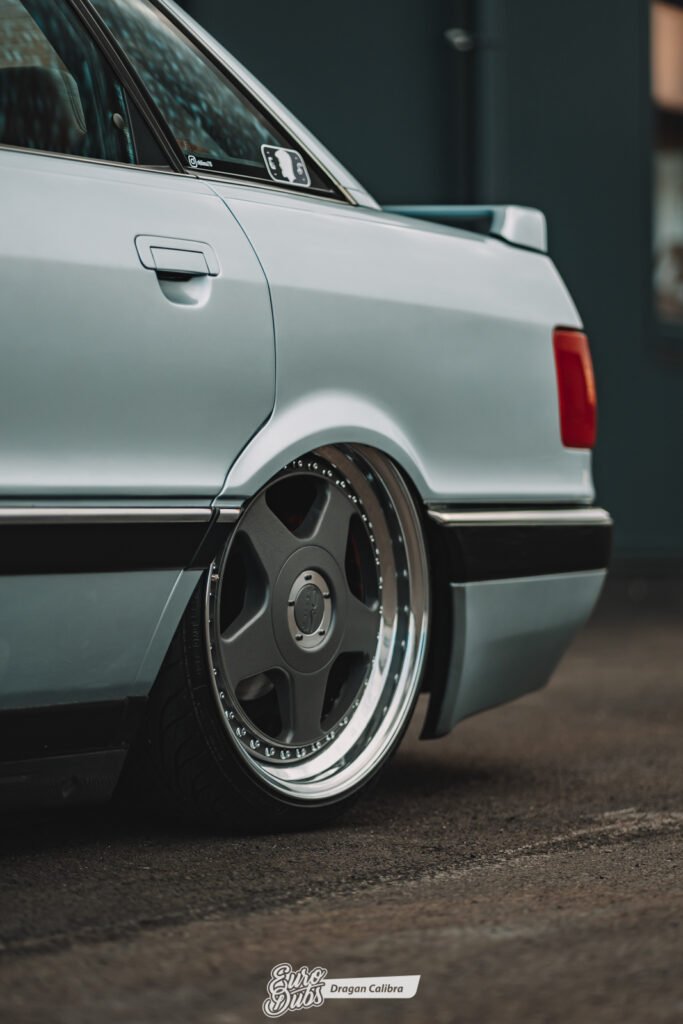 Refurbished original OZ Futura in 17″ perfectly tucked in under wheel arches. Brown leather all throughout the interior, matching the color of the car very well.
OEM steering wheel replaced with Audi S2 Coupe (Audi Sport) steering wheel.
Enjoy the full album of this stanced Audi 90, taken by our Dragan Tumarcic.