Great choice for a great daily!
2013 Audi A7 Prestige a luxury limousine for a man that knows what he wants! Neven, a huge VAG fan, with few project cars already (Passat B5.5).
We think Neven never had a normal daily car, at least not since we first met him. Well he might had bought one of these with no intention to transform it into a slammed, hard to reach places, means of transportation, but eventually all of his daily driven cars ended up close to the ground.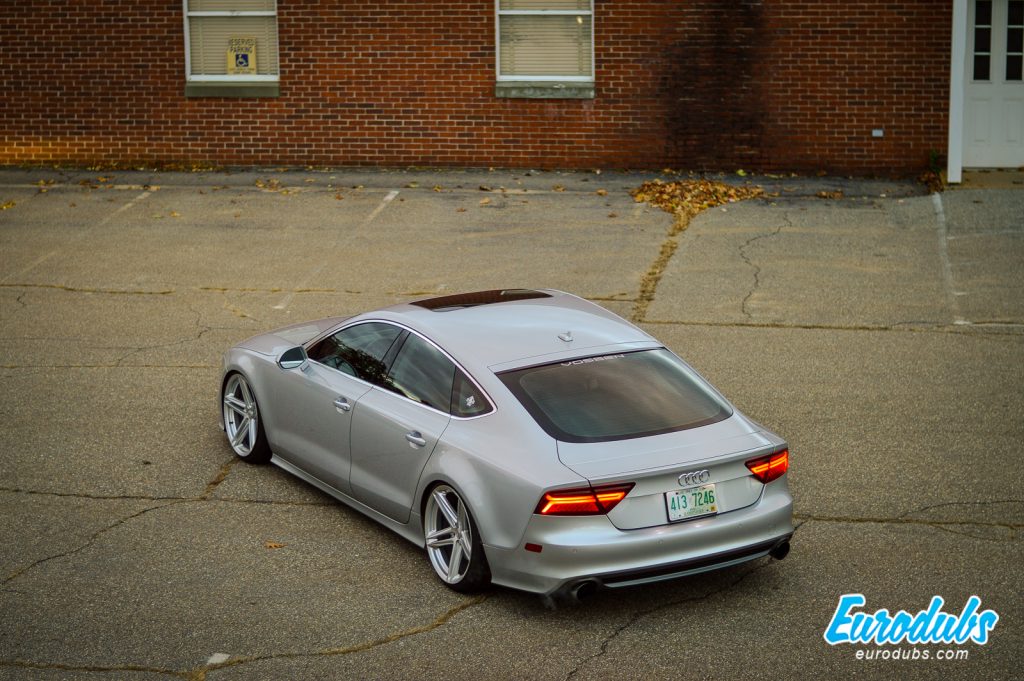 Same happened to his latest car that is full with options: Night Vision, Bang&Olufsen Stereo, Driver assist package, Inovation Package.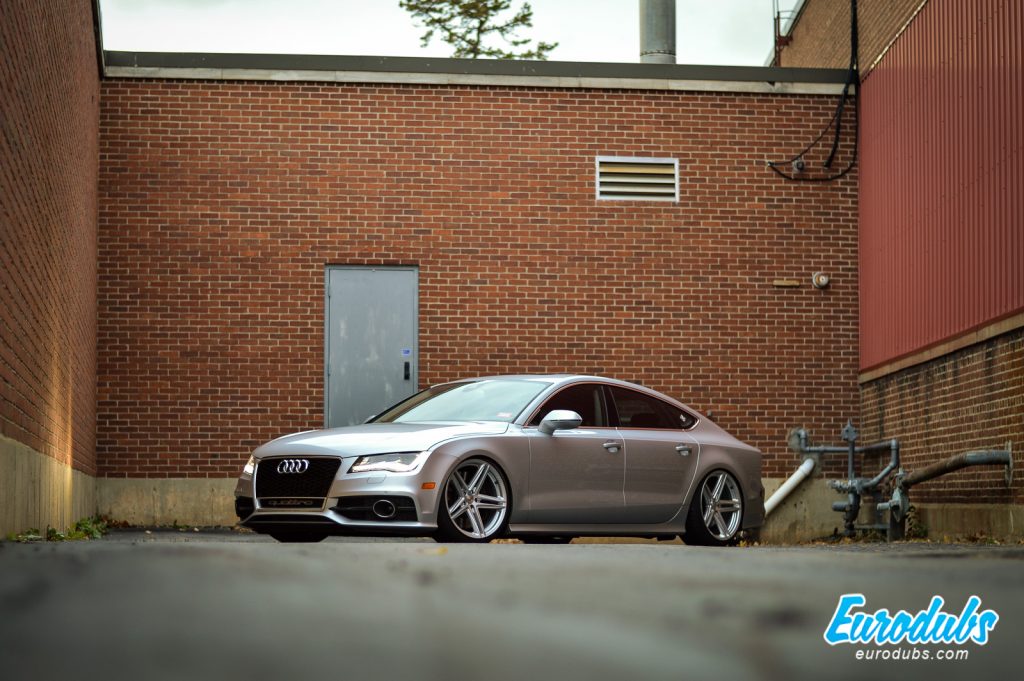 First upgrades were 20 x 10.5 inch wheels by Vossen VFS-5, with 235/35/20 Nankang tires. 6 piston Audi S8 big brake upgrade with Akippono brake pads was done to complete the look.
To make this luxury limousine sit low, and get the desired stance Neven installed H&R Ultralow coilovers.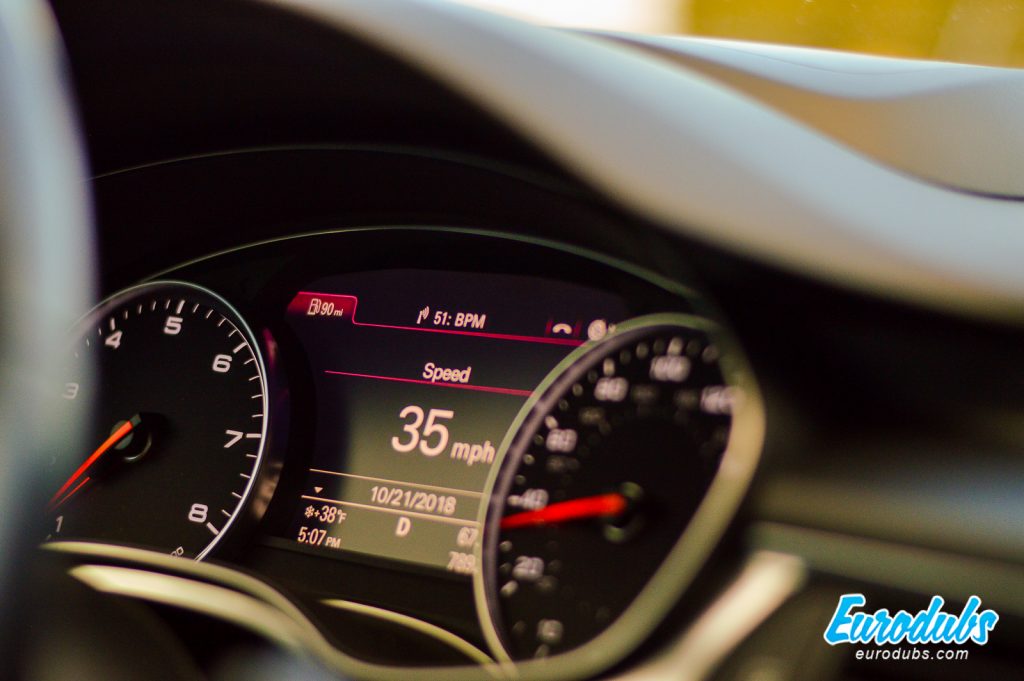 Neven has a thing for Facelift, so new tail lights were installed. More was done to the rear end; custom 3" exhaust with Borla mufflers. To get the look right, Neven added 4" chrome exhaust tips.
More upgrades done on this Audi A7:
APR 57.75mm Supercharger Pulley upgrade
APR 187mm crank pulley upgrade
APR Ultracharger System
APR Stage 2+ tune
APR Coolant Performance System cooler
HP Tuners custom tune (gear shift)
40% llumar ceramic tinted windows
Car Pro ceramic complete paint protection