We all know and have that same problem working on a project car. After fully stripping the paint, fixing the bodywork, putting on that carefully chosen paint shade, mounting new trim but we end up missing all of the OEM stickers that were on there before we started the restoration process. That's not a problem any more thanx to our friends from OEM Car Stickers.
Last decade most of the scene was mostly concentrated on OEM style and details really matter. OEM stickers are a big part of keeping the project car looking as original as possible
What are the OEM car stickers?
OEM (Original, Equipment, Manufacturer) car stickers print reproduction of original stickers that were mounted to older Volkswagen, Audi, Porsche models. Their sticker library is growing each day as they are adding stickers for new car models constantly.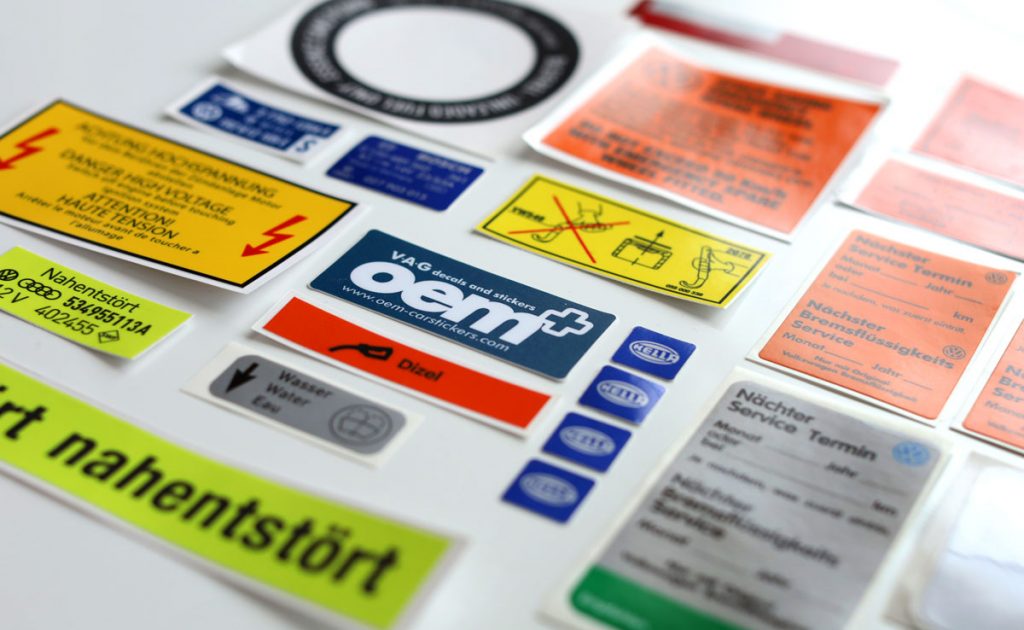 Missing stickers for your old school VAG project?
These guys have most of them
Custom car stickers
If you can't find what you need on their website, you can send a request for you exactly what you need. Right now waiting list is a few days.
Need only a specific sticker?
"OEM Car Stickers" sell stickers in batches or individually so you can save buying sets or pick only what you need.
---
Save 15% on OEM car stickers
In collaboration with OEM Car Stickers, we organized a 15% DISCOUNT for everyone that uses our coupon code provided below.
All stickers are done with precision, reproducing every detail. They are all UV printed and scratch-resistant.
---
What kind of car stickers are available?
The variety of their stickers is huge already. Stickers like water pressure sticker, service sticker, tire pressure sticker, high voltage sticker, spare wheel sticker, VIN plates, and VIN boot stickers and a lot more. There are stickers for different markets: Made in Germany, TAS (Yugoslavia), US models…
Different types of stickers
Stickers are also sorted by types and models. So you can easily find VW Golf MK1, MK2, and MK3 stickers. Stickers for Corrado or AirCooled models are also available.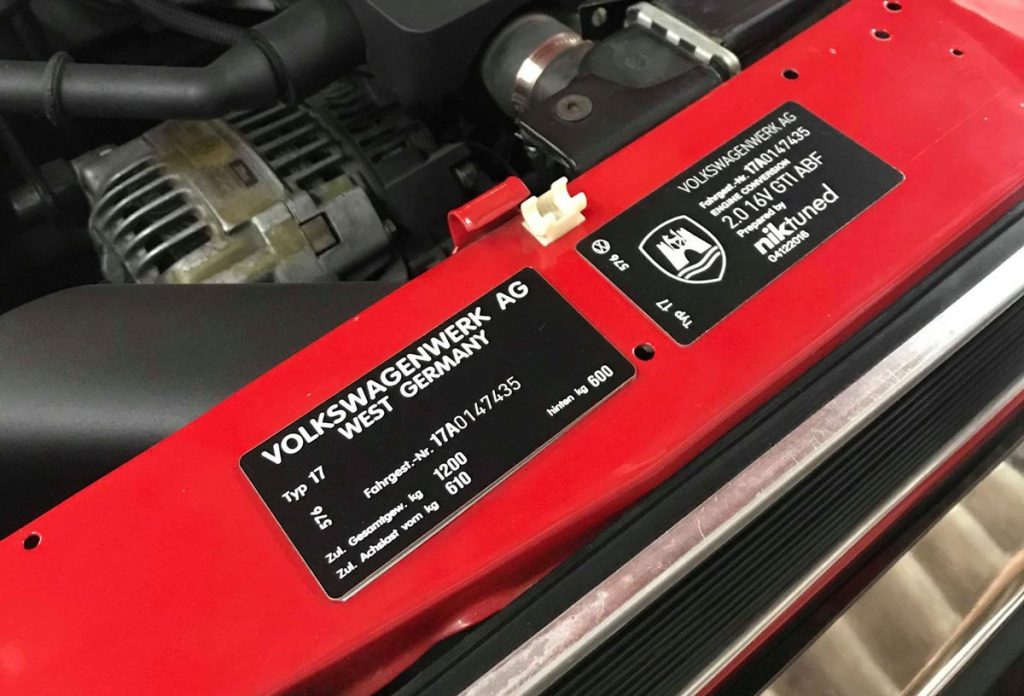 So, if you still need stickers for your project? Visit them at oem-carstickers.com and find stickers that you are missing. They ship worldwide, accept Secure PayPal transactions and even offer quick shipments via DHL if you need them quick!