New season at Eurodubs store starts with 4 vintage, classic and race car shirts; Audi RS4, BMW E63, VW Golf MK5 R32 and a classic VW Beetle. As usual we used our standard shirts with up to four color prints, water and plastisol inks, depending on a design.
Volkswagen, VW shirts
We start 2019 collection with VW shirts. Standard, round neck, 100% cotton with reinforcement on the back of the neck, in color.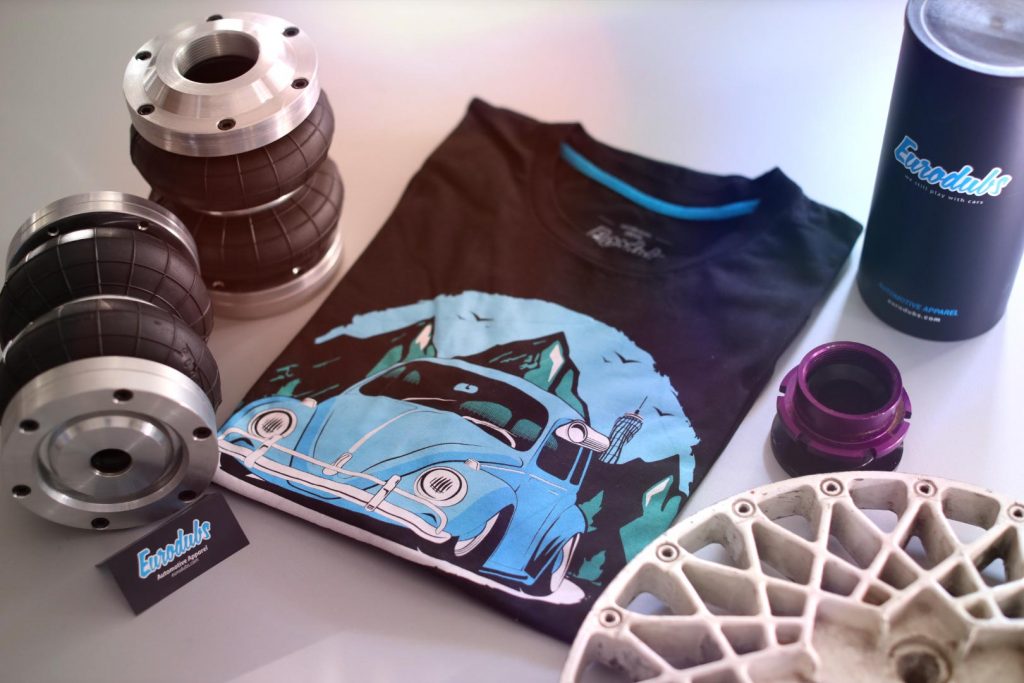 All Eurodubs t-shirts have the logo on the back top of the t-shirt, with a round neck reinforcement (in color), label screen print on the inside and "ED" label on the bottom of the t-shirt.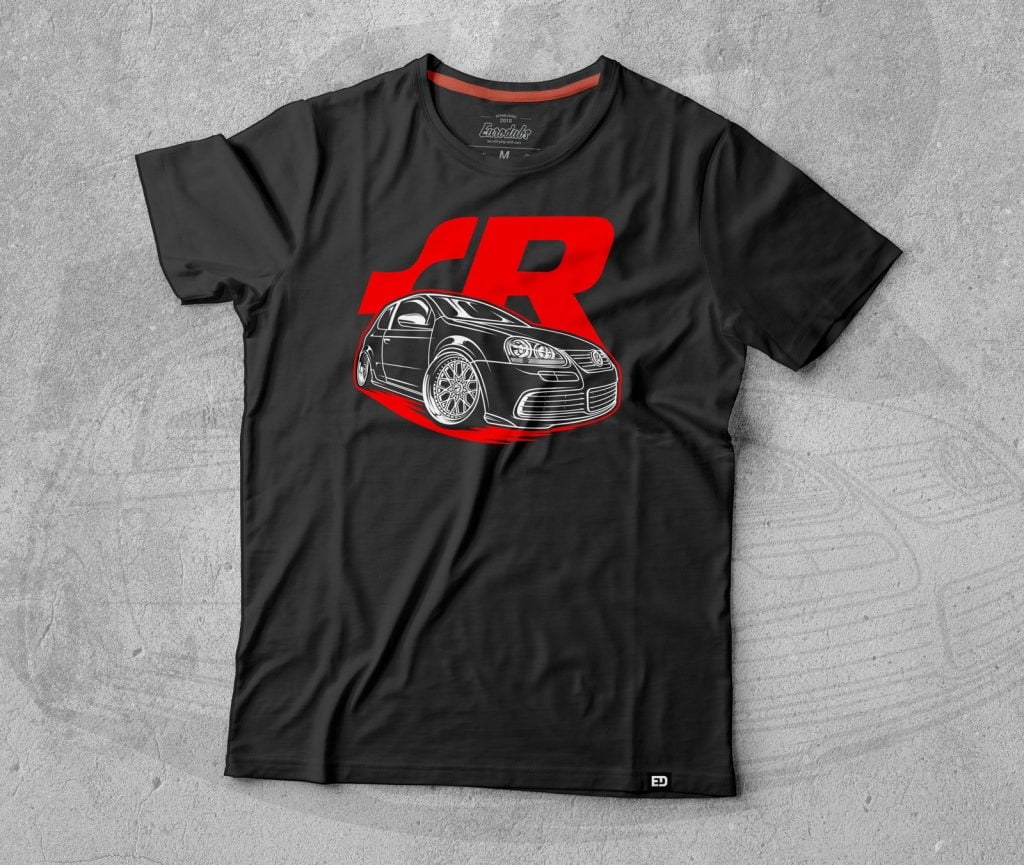 VW Golf 5 R32, extremely popular Golf model and Eurodubs has a great fan base with R32 drivers. So, it was not a hard decision to make we prepared a VW Golf MK5 R32 t-shirt.
Race car shirts
Most of these cars are known and popular because of their power, but looks too. They are street cars but often used as track cars, precisely because of their power. Sounds they produce, if you were at "Turbo kurve" Arneitz at Worthersee this year (or you still are), you know the sound.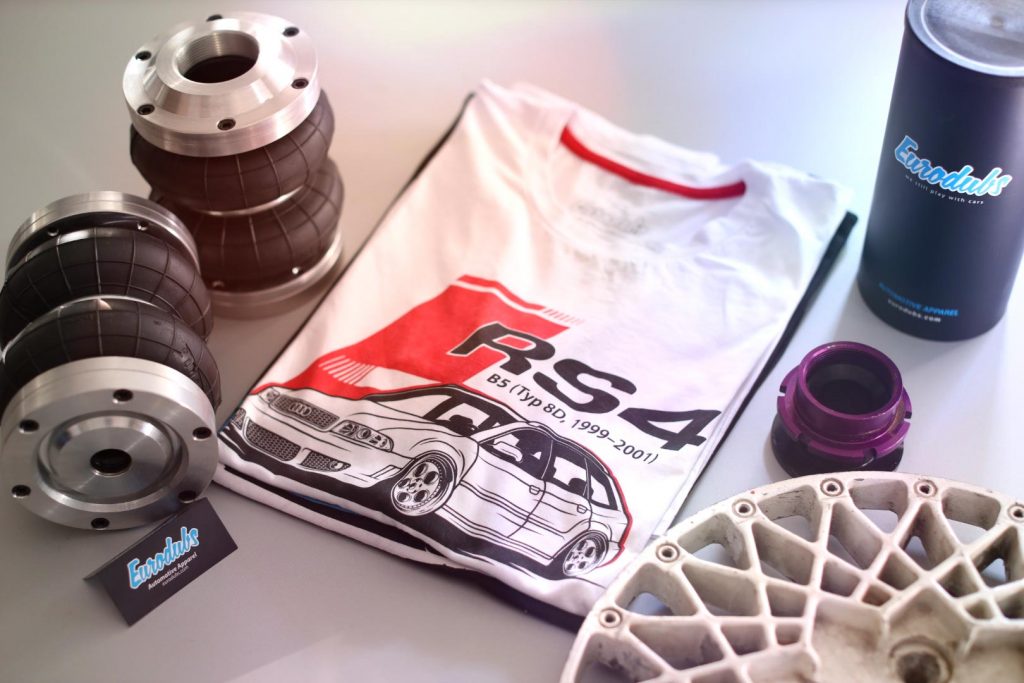 Audi RS4 B5 being one of the most popular and iconic sports wagons, was on our ToDo list for a long time. Finally we sat down and came up with design and created first Audi t-shirt in our collection.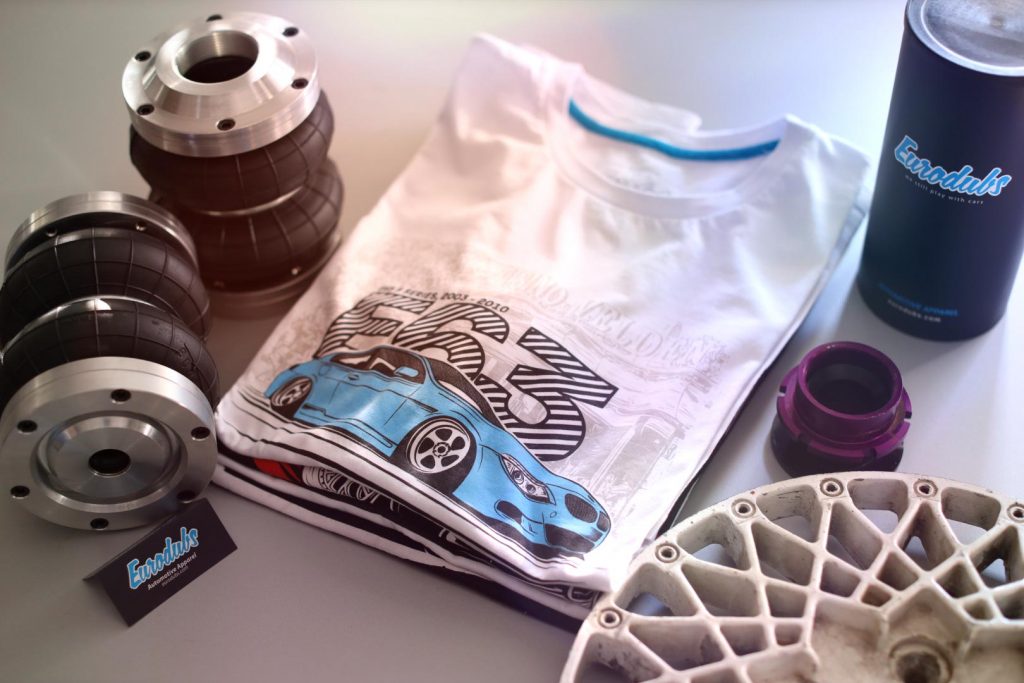 Since we had only one BMW E30 t-shirt by this time, we received a lot of request for a new series BMW shirts. Next step in building a BMW collection is a BMW E63, now available in our store, 3 color, water based print, in white, 100% cotton.
At the moment, we are bringing back few out of stock t-shirts such us VW 16 Valve, Low Enforcement and BBS RS t-shirt in black! Should be available mid June!