As evidence that we are not only following Volkswagen projects and projects that are only "cosmetic", we are presenting you another car from the "Tuning Club Apatin". This time it is an Opel Cadette D, built and owned by Damir Ozegovic, from Apatin, Serbia.
Damir's car is a 1980 model, with a 1300cc engine. How much the car is currently different from the factory condition, we'll try to explain in next few sentences and photographs.
"Tuning Club Apatin" is a smaller club, but a club whose members interact with each other whenever needed. So Damir on this project had the help of his club colleagues.
After completing the "basic modifications" that they initially outlined, they came up with an idea of how to get even more horsepower; throw in another engine!
The car with two factory-powered engines has reached a time of 12.3 seconds – 402m / quarter mile. The following is done by chipping and increasing engine power by 20 hp per each engine. What resulted in a time of 12.0 seconds – 402 meters / quarter mile. After that, the NX direct port nitro was installed, where 270 hp is "extracted" per engine. Changes had to be made to the gearboxes too.
Opel Cadette with 540 horsepower from 0 to 100 accelerates in 4 seconds. While 201 meters it reaches in 7.5 seconds, 402 meters it reaches in 11.1 seconds.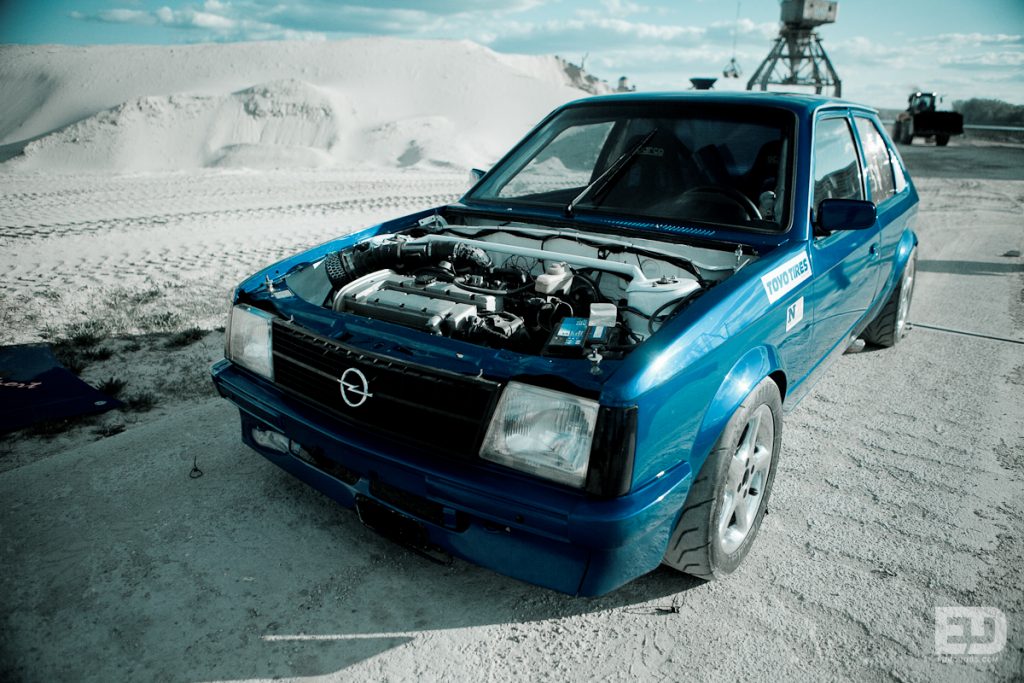 As we learned from Damir, further plans for this project are: WEMS, Lex maul intake, camshafts and Nitro increase. With all these upgrades, the car should have 800 hp and break into 10 seconds at a quarter mile (402m).
All we have left to say is that we hope Damir and his colleagues from "Tuning Club Apatin" enjoy the progress with this project and soon break into 10 sec category.