Small but powerful Volkswagen Polo 6N2 GTI from Croatia!
Proud project owner,  Petar Zuzic from Bjelovar, Croatia acquired this 1.6, 16V Polo GTI back in 2018 while it was still mainly stock, as it came out of factory. It had Remus exhaust silencer, Supersport coilovers and Borber BS 8×15 inch wheels when he first drove into his garage.
This is what it the GTI looked like on "the first day".
To be specific, this Polo 6N2 GTI is 2001 model, with a 1.6, 16v engine with factory 92kw
/125hp. Petar bought it with by him self, for his birthday on his birthday. What a treat!
We noticed Petar's project on quiet few events, but always had to make sure it was his, because he drove it on different wheels each time. Polo was driven on Borbet BS, Tomason Tn1, OZ, Porshce C2, Gullydeckel, Brabus wheels and that's just what we have seen.
Project did not wait much to be started working on. Petar first bought Tomason TN1 wheels (16×8) with Dunlop SP9000 tyres, 195/40/16. Hext came smoked LED rear lights and mild windows tint, new original carpet and audio system was upgraded to: Pioneer P80, Sub Type R 1542 with Alpine MRD-100 amp.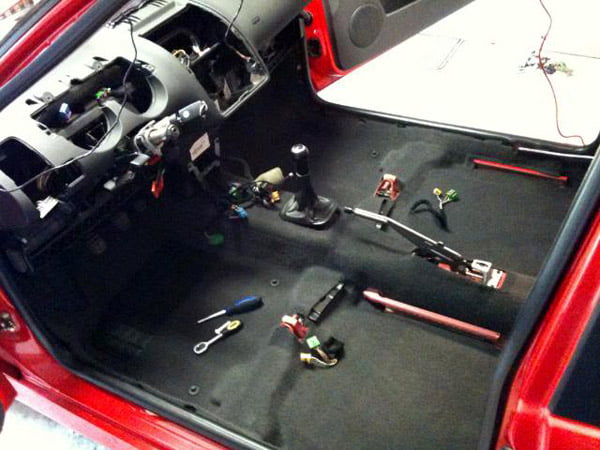 For that year, Petar had it polished at a official Volkswagen service, and added 2 stripes around the car, to achieve the look he was looking for.
Nothing much changed until 2010, the year this project advanced the most. Petar decided to prepare it for Worthersee GTI Treffen 2010 and VW Tuning Show Karlovac. Complete interior was pulled out, out with old installation in with new. Petar worked under the bonnet too. Gearbox was serviced, fuel nozzles cleaned and factory camshaft was replaced with Schick camshaft.
Car got lowered even more, with higher quality D2 coilovers 
 with hardness adjustments.
Unfortunately project did not make it to Austria, but work on it continued.
König seats were bought and installed, along with a steering wheel from VW Golf MK6 GTI.
Once it was officially complete, in 2011, Petar's project won "Best Polo" at VW Tuning Show at Karlovac (Croatia). Which is one of the biggest Croatian VW events (if not biggest). Projects from surrounding countries compete also (Slovenia, Croatia, Austria, Bosnia etc).  Next show at Gorica, it won "Best Exterior", then "Best German Style" and trophies just came one after the other. 
First racing season for Petar and his project was back in 2011, when he started attending 402 races, to test what he has built. Adequate changes have been made prior to this, so when Petar entered 16s kategory, he broke into 15s.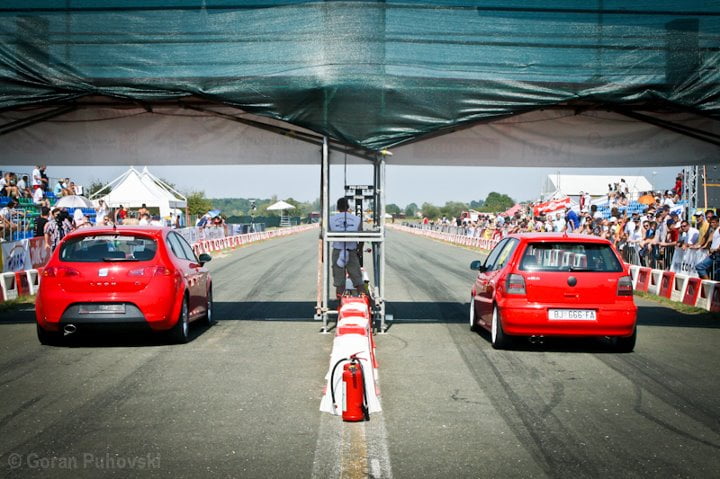 Now Petar is preparing a new engine for his project, new wheels and completly different interior. He did not want to reveal much, but we managed to find out that turbo engine is a definite Petar's choice, with over 300hp guaranteed. For the rest, we all will need to wait and see.
Untill then, enjoy photos of Petar's project; Volkswagen Polo 6N2 GTI 16v.